Do coupons benefit stores? Or are you "stealing" from them by using coupons?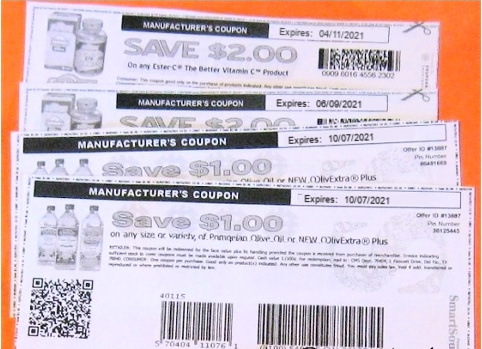 Find printable coupons HERE.
Have you ever used coupons in a store and had someone give you attitude, like you're stealing something by using them?
That attitude happens when people don't understand how coupons work, so let's talk about that.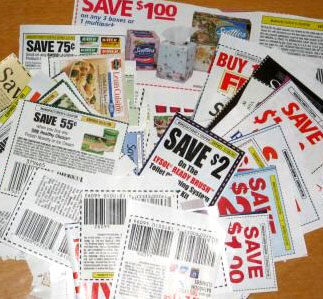 Manufacturer's Coupons
Brands release coupons for their products as a type of marketing, and when the stores submit these to the clearinghouse they are reimbursed full face value PLUS plus $.08 per coupon. So the store makes MORE money by accepting your coupon not less.
Most coupon clearing houses have huge conveyor belts that scan coupons to tally the reimbursement value. If a cashier writes an alternate amount on the coupon, (for example marking a $1 coupon down to $.75 to prevent you from making money because they are "giving it to you for free. Shouldn't that be enough?"), it doesn't make a difference to the store because the scanner will read the barcode and reimburse them the full $1 plus $.08.
So don't let cashiers do that to you.
Stores even get reimbursed the postage for the cost of shipping the coupons to the clearinghouse.
Doubling/Tripling Coupons
Stores use doubling or tripling coupons as a marketing took to get you into the store. The store loses the cost of doubles/triples, but they probably have marked up items within the store to cover that loss. No store is going to consistently lose money or they will go out of business.
Competitor Coupons
Accepting branded store coupons from other retail establishments is a loss for your store. It's another marketing ploy to get you to shop at their business instead of the competition. They're counting on you choosing to buy all your items in one place, and hoping that if you have a competitor's coupon that you can use at their store, you'll choose their business. But again, their loss is a calculated risk that they make up for in other ways.
Store Coupons
Store coupons are usually created in collaboration with brands. So for example, if Publix has a coupon for $6/2 Sundown Vitamins, it's because they have an agreement with Sundown. Usually they split the amount of the loss with the brand, but they may also be paid the full amount. Either way, they will both find ways to absorb that loss.
BOGO deals
Buy One -Get One Free deals are also marketing ploys that are reimbursed by the manufacturer/brand. If Publix is selling Scrubbing Bubbles BOGO at $3.99/ea, that means, you will pay half price for the item, or $2.00 each. At the end of the sale, Publix reports to Johnson and Johnson the number of bottles sold and they receive payment from J&J for running the special to promote the product. That's why the majority of BOGO sales are for brand name products, and many times for new products being introduced in the market place.
Rainchecks
Rainchecks represent another type of loss for the store. They will be reimbursed the difference of the sale for brand named products for the week of the sale, but if they offer the sale price outside the sale window via the raincheck, the store has to absorb the difference. That's why most stores add limits to any rainchecks they issue.
Hopefully you can see that by using coupons legitimately, you are benefitting the stores where you shop because they are being reimbursed for the amount or they consider the loss a cost of marketing to get you into their store rather than the competition. For those of us who don't make illegal photocopies, try to use multiple manufacturer coupons for the same item or abuse the system in any way, coupons are a fantastic and legitimate way to save money.