This was an unusual week for us.  I was able to hit two drugstores early in the week, but I had only 1 hour to grocery shop.  I picked up the best deals at two stores to fill in our menu for the week.
WEEKLY TOTAL (food and nonfood):   $39.18
TOTAL SPENT FOR FEBRUARY:     $146.36
Here are my bargains for this week: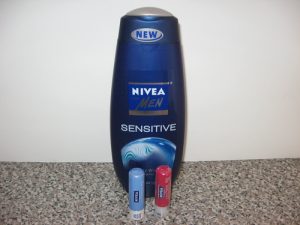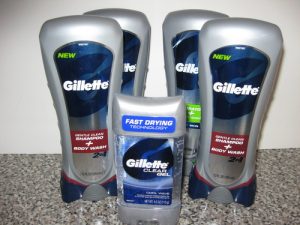 CVS
Total Spent: $0 (after gift cards, coupons and ECB's) for $48.56 worth of products and I received $16 ECB's.   Saved 133%!
We are definitely stocked up on men's body wash for now!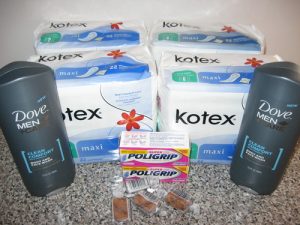 Walgreen's
Total Spent for the Day: $3.80 for $31.40 worth of products and I received $6 RR toward my next purchase.  88% savings!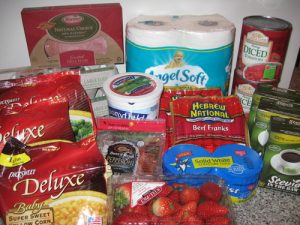 PUBLIX
32 oz Stonyfield Farms Organic yogurt $3.59
16 oz Fresh Strawberries $2.99
(2) pkg Hebrew National Hot Dogs $1.50 ea.
1 pkg Boars Head pepperoni $2.50
4 count 5 oz cans StarKist White Albacore Tuna $3.99
4 ct  Angel Soft Double Roll Toilet Paper $1.89
1 Hallmark Expressions Card FREE
Total Spent: $18.42 Total Saved: $12.99 (71%)
INGLES
(3) 50 count pkg Stevia in the Raw $1.64 ea. (rain check)
(2) 28 oz cans Diced Tomatoes  $1.50 ea.
(2) dozen Large Eggs $1.33 (Incredible Egg Cpn for 1 free)
8 oz pkg Hormel Naturals Smoked Ham  $2.43
(2) 13 oz frozen Broccoli $1.00 ea.
16 oz frozen Corn $1.00
Total Spent: $16.96 Total Saved: $9.98 (59%)