How to Cook and Freeze Beans

Watch my Easy Freezer Cooking Video on You Tube!
I love freezer cooking. It saves me so much time and money on those days when it's 5:00 already and I don't feel like cooking dinner. This week I'm pre-cooking black beans.
How to Cook and Freeze Beans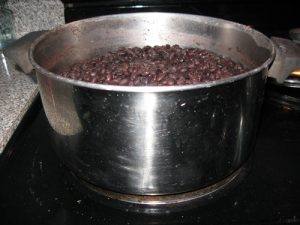 First I soak the beans overnight (12- 18 hours) with about 2 tablespoons of white vinegar or lemon juice to break down the fibers in the beans and reduce the phytic acid (these acids inhibit digestion). Note: You don't need to add vinegar to bigger beans like kidney and navy beans.
The next morning, I drain and rinse the beans then place them in a stock pot.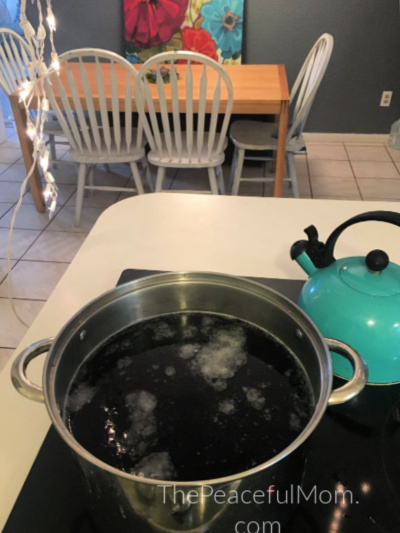 I add water to cover the beans plus about an inch above, then add a tablespoon of salt and some bacon fat if I have it.
Then I set them on the stove on high. Once the water comes to a boil, I turn the stove down to low, cover the pot and allow them to simmer for 1-2 hours depending on how many beans I'm cooking.
You want the beans to be tender but not too soft, so check them at around the 1 hour mark.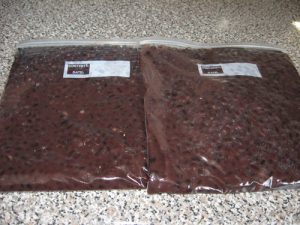 When they've finished cooking, I let them cool and then place them in freezer zipper bags.
I've learned the hard way that it's better to put fewer beans in each bag so that I can break off half a bag if I need a smaller amount. You could also use quart size freezer bags to store 1 or 2 cup servings so you have an exact measurement.
Place the bags flat on a cookie sheet and place in the freezer. This will allow you to stack the bags more easily and efficiently.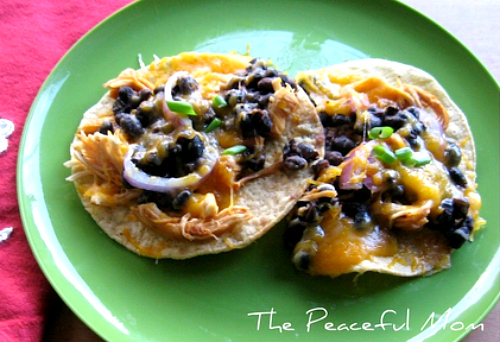 I can now easily and quickly put together some of our favorite recipes: Spicy Chicken and Black Bean Soup, Black Beans and Rice, BBQ Black Bean Tostadas or Black Bean Salsa. Saving money and time in the kitchen is always a good idea!

*NOTE: For kidney beans, you don't have to add lemon juice or vinegar. Simply soak them for 12 hours.
You May Also Enjoy: