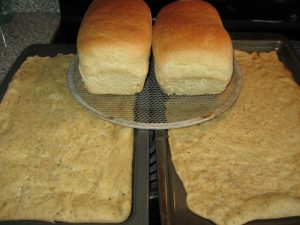 About once a week, I have a baking day.  Today I baked two loaves of whole wheat bread, 2 cheese flatbreads and 16 garlic cheese rolls (unpictured).
After I finish baking, I slice the bread and freeze it in individual slices on a cookie sheet.  After it's frozen, I place it in plastic zipper bags and we have homemade bread ready whenever we want it.
I also put the flat bread in freezer bags so it is ready for pizza crust: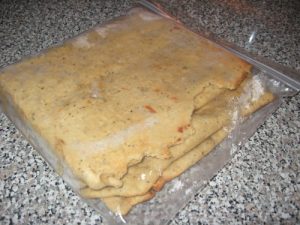 Having the freezer of quick and easy foods means I don't go through the drive through or order pizza just because I am tired.