Do you find that you consistently have "surprise" bills? Do you have to use credit cards for car repairs? Do you have trouble doing a budget because it never seems to work out? According to Mary Hunt of Debt Proof Living Media, the answer to your problem may be the Freedom Account.
The Freedom Account is a separate checking account set up for non-monthly or irregular expenses. Once you set up your second account, you will need a spreadsheet in which you list categories like car repair, car insurance, school expenses, Christmas gifts, etc.–any irregular expenses or non-monthly payments that need to be made.
You then estimate your total annual expenditures in these categories and divide that amount by 12 if you get paid monthly, or 24 if bimonthly. Once you know the amount you need to fund these irregular expenses, have that amount automatically deducted from your check and deposited into the separate checking account.
When you have a car repair, you simply write a check (or use the debit card) from the separate account and deduct the amount on your spreadsheet from the car repair category. Instead of using your credit card, you are pre-funding your upcoming "surprise" so you have the "freedom" to use cash and remain debt-free.
Just make sure that you don't use the account to pay for dinner out this weekend or the money won't be there when you need it!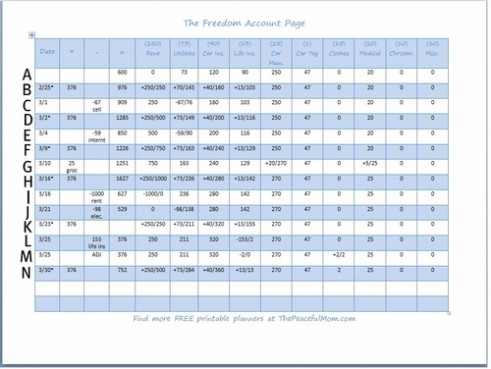 Click here to see how we use the Freedom Account!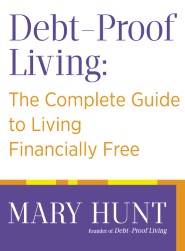 To find out more about Mary Hunt, check out her book Debt-Proof Living: The Complete Guide to Living Financially Free
!
You May Also Enjoy: