How to Save Big on Groceries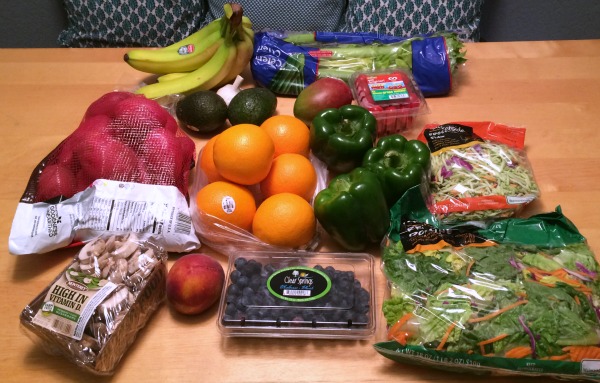 If you 're new to the idea of couponing to save money on groceries, this post is for you. If you already use coupons, but want some other ideas for saving money, this post is for you.
To maximize my savings on groceries I combine four key strategies:
Stock Up At The Lowest Price

In order to use this strategy, you need to know when prices are at their lowest. Most stores follow an 8-12 week cycle for sale items. For example, the lowest price for boneless, skinless chicken breasts is typically $1.99/lb. I can find this price every 1-2 months, so when chicken is on sale at this price I buy two months worth and stick it in my freezer. If the price hits $1.79/lb, which is the rock bottom price in my area, I may buy 3 months worth.
You can keep your own price record or use websites to help you determine the lowest price. Some great websites to check out are Coupon Mom (lists a percentage saved on the weekly grocery deals), Southern Savers and i heart Publix.
Combine Sales with Coupons
In the past, I planned my grocery shopping by making my menu and then looking for coupons for the items I needed to purchase. I have since learned that the best way to save money with coupons is to use them in conjunction with sales. I regularly purchase items for less than a dollar and often get items free.
You can find coupon matchups for sale items on Southern Savers, i heart Publix and CouponMom.
You can go here to read more about organizing and using coupons.
Make A Menu
Making a menu will in itself help you save money, but if you make a menu based on what you have in your pantry and the weekly sale items, you will be able to maximize your savings.
You can print The Peaceful Mom Customizable Weekly Menu Planner here and find my Easy Meal Planning Tips HERE. You can also use websites like Recipe Key where you input the ingredients you have to come up with meal ideas.
Get Organized
In order to get the best savings, you will need to plan. Choose a shopping day and a planning day. On planning day check websites, make your grocery list and cut coupons. Then you will be ready to shop. You can print a FREE grocery list here.
By using these strategies, you will begin to see HUGE savings in your grocery bill.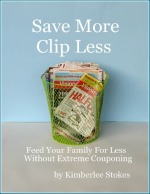 If you'd like to know more about how I feed my family for less without couponing, click here for my ebook: Save More, Clip Less.

You May Also Like :
My Weekly Plan for Saving on Groceries
How To Use Coupons Effectively
©2010 The Peaceful Mom-No material on this website may be reprinted in any form without the express written consent of the author.