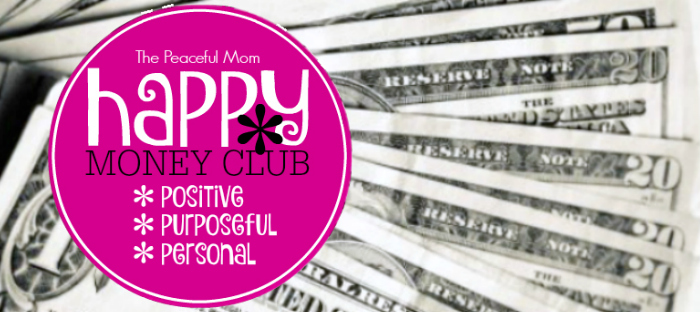 Hi Friend! It's Day 5 of your money makeover!
So far in our 5 Day Money Makeover we've talked about gaining vision, setting a savings target and specific savings strategies.
Today I'm showing you how I keep track of each of these elements of our money plan by using a simple DIY budget binder.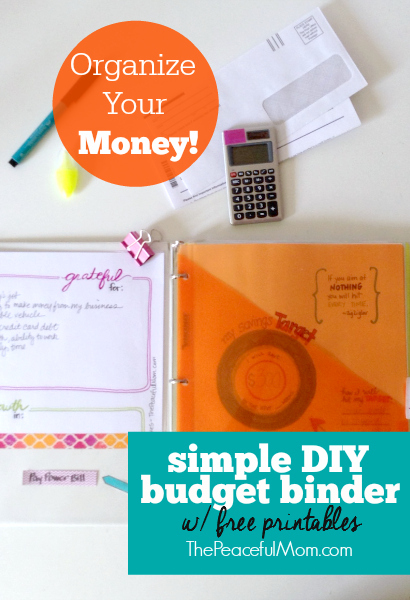 Many people use online systems to keep track of financial details and bookkeeping but being a visually-oriented person, I prefer to use a physical notebook and hand write the details because it cements them in my mind and helps me to stay on track.
I have also found that I am much more motivated to keep up with my spending and saving when I use tools that are bright and colorful rather than dull and boring. I need to make dealing with money as pleasant as possible.
Of course you should find the system that works best for you, but click HERE to take a peek into what I like to call my Money GPS because it tells us where we are headed financially and how to get there.
Today's Money Mission: Set up a Money GPS Planner/Budget Binder for your finances. Print the pages listed HERE  or click here for additional money tracking and planning pages.
Today's the last day of our 5 Day Money Makeover Challenge, but as a member of The Happy Money Club you will continue to get weekly inspiration, tips and tools to save more, make more and live more!
Look for one more freebie from me tomorrow, but for now click HERE to email me and tell me the most helpful part of the 5 Day Money Makeover.
You Can Do This!
Kimberlee