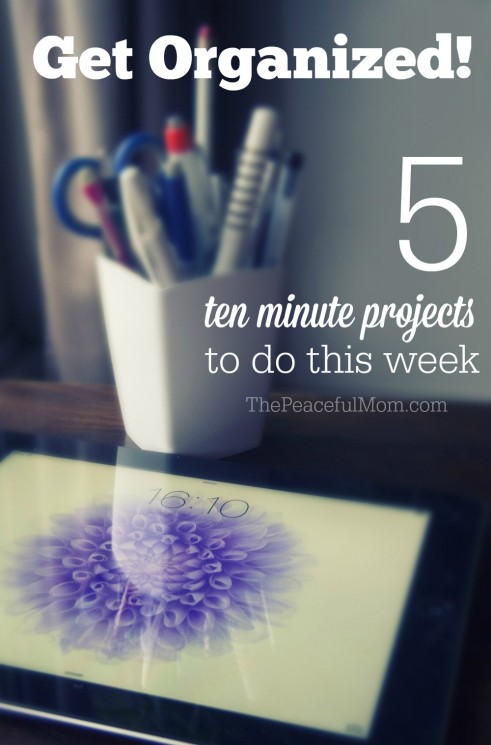 Do you want to accomplish more, break through procrastination, change your life for the better?
10 Minute Transformations enable you to get organized and improve your life one tiny step at a time so the changes last!
Start at the beginning and work through the 10 minute tasks below, or read through them and choose the 10 Minute Transformations that best fit your situation.
Click here to read more about the science behind 10 Minute Transformations.
Click here to read more about the psychology of why 10 Minute Transformations work.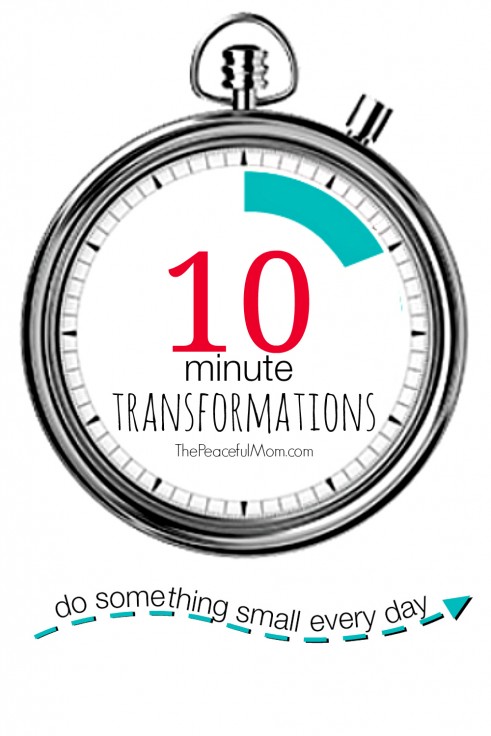 10 Minute Transformation Projects:
Week 2 – Budget Help, a Hot Date & More
Week 3 – Clear, Save and Write
Week 4 – Donation Center, Tax Prep & More
Week 5 – Valentine Ideas, Closet Project & More
Week 6 – Happy List, Spending Record & More
Week 7 – 10 Minute Paper Pile Fix
Week 8 – Catchall Cleanup, Goal Check-In & More
Want a simpler life?
Join our simplifying, organizing, life-changing community!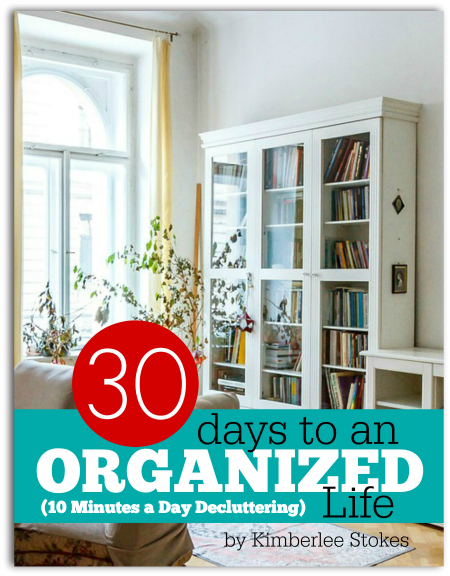 Click here to join the 30 Days to Organized Community!
Get weekly encouragement and real-life strategies to organize your life PLUS receive a FREE 10 Minutes a Day Decluttering Tool Kit!
You'll receive:
10 Minutes a Day Declutter Calendar — focus on one small area each day of the month
50 Ten Minute Tasks – to organize your life one baby step at a time
10 Minute Task Calendar – blank calendar to fill in your own 10 Minute Tasks