10 minute organizing tasks to help you get life back on track!
(Scroll to the end for this month's 10 Minute Missions.)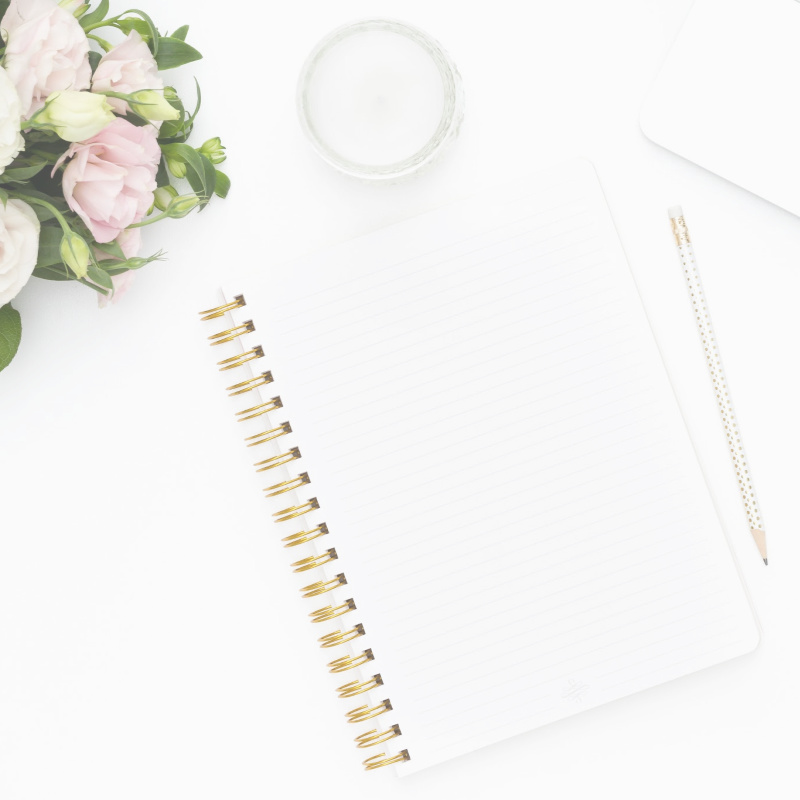 "It's only ten minutes. Why bother?"
Because ten minutes a day can change your life! And so can these 10 Minute Organizing Tasks.
Life is busy and complicated no matter what stage you're in, and it's easy to procrastinate because we don't feel motivated.
But then we end up overwhelmed and with a mile-long to-do list.
I've found that by breaking down my organizing tasks into small, bite-sized pieces I'm much more motivated and productive throughout my day. And my life is much more organized because of it!
Why 10 Minute Organizing Tasks Work
Here's why 10 minute organizing tasks work to keep your life on track.
Ten Minute Projects Are Do-able
Working for only ten minutes seems achievable and easy. By breaking those daunting projects into smaller parts I avoid feeling overwhelmed and experiencing a brain shutdown which means I don't accomplish anything. Avoidance of important tasks may seem like the easiest path but there is always a consequence for our choice to live in denial and our failure to take action even though it may not be immediately evident.
Read The Science Behind Why 10 Minute Organizing Tasks Work HERE.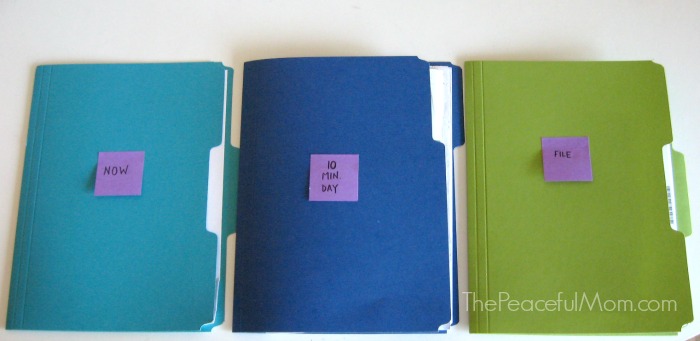 Ten Minute Projects Bring Focus
Sometimes I fail to work on projects because I'm distracted by other things. Taking ten minutes to focus on just one task helps me to accomplish more because I'm concentrating on one area rather than trying to multi-task, which makes us way less productive.
And sometimes I end up spending a few more minutes on a task because once I've started it's easier to keep going.
Ten Minute Projects Break Procrastination
Often I procrastinate because projects seem too big, too difficult, or too time-consuming to take on. When I think about only doing a little bit on a project, I break procrastination's hold and get some momentum going. I'm much more likely to spend time on it later because I've already broken through the hardest part, which is getting started.
Weekly 10 Minute Organizing Tasks
To help us all stay more organized I'll be posting weekly 10 minute organizing tasks (10 Minute Missions) — small steps we can take to calm the chaos and make life work better.
Come back each month for your 10 Minute Missions (linked below).
Cheering You On!

Want a simpler life?
Join our simplifying, organizing, life-changing community HERE!
Get weekly encouragement & reminders for the 10 Minute Organizing Tips
PLUS access to our Organizing and Printable Library including:
10 Minutes a Day Declutter Calendar — focus on one small area each day of the month
Organizing Printables – to organize your life one baby step at a time
Monthly Gifts – because who doesn't love a surprise?

Your Weekly 10 Minute Missions for:
February – Home Office and Papers
Monthly Reminder: Go through your photos from last month and delete any you don't want/need. Back up your photos to your portable hard drive and move special photos to the appropriate folders/albums.
Week 1 – Clean Up Your Inbox
Resources:
Week 2 – Tax Prep
Resource: 3 Easy Steps to Prep for Taxes
Week 3 – Gather Important Papers
Resource: How to Make a Essential Papers File
Week 4 – Eliminate One Paper Pile
Resources:
How to Organize Paper and Keep It That Way
You May Also Enjoy: