10 Minute Holiday Missions to help you stay organized during this busy season!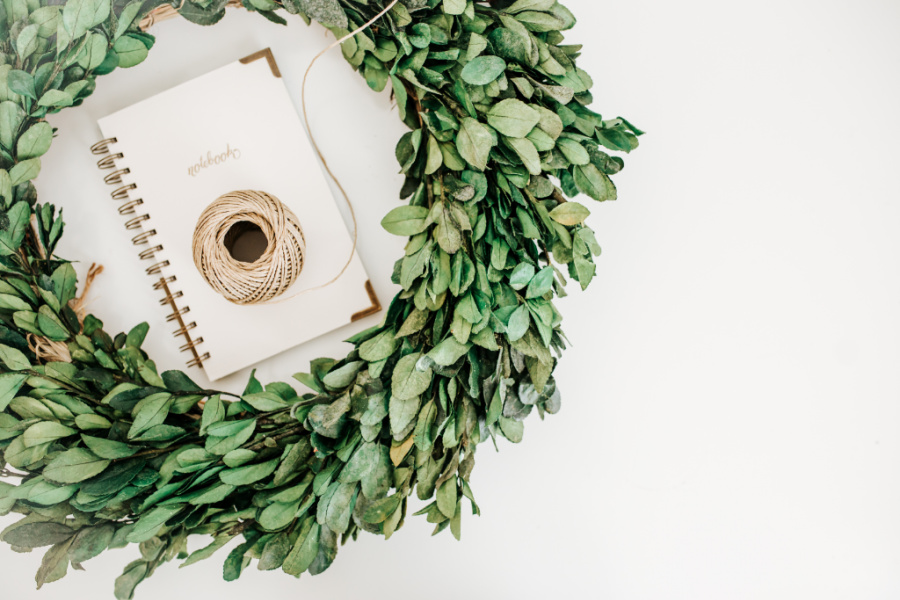 10 Minute Holiday Missions
Each mission should take about ten minutes and completing all the missions should take around an hour or less each week. Complete those that apply to your situation and don't worry about the rest.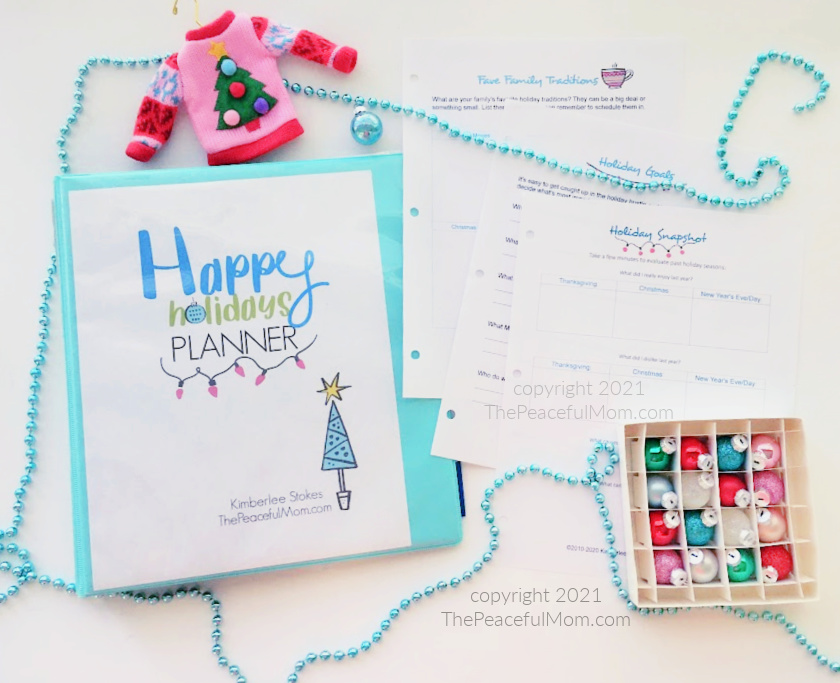 Join The Peaceful Mom Community HERE,
The link to the Resource Library will be in your Welcome email.
DECEMBER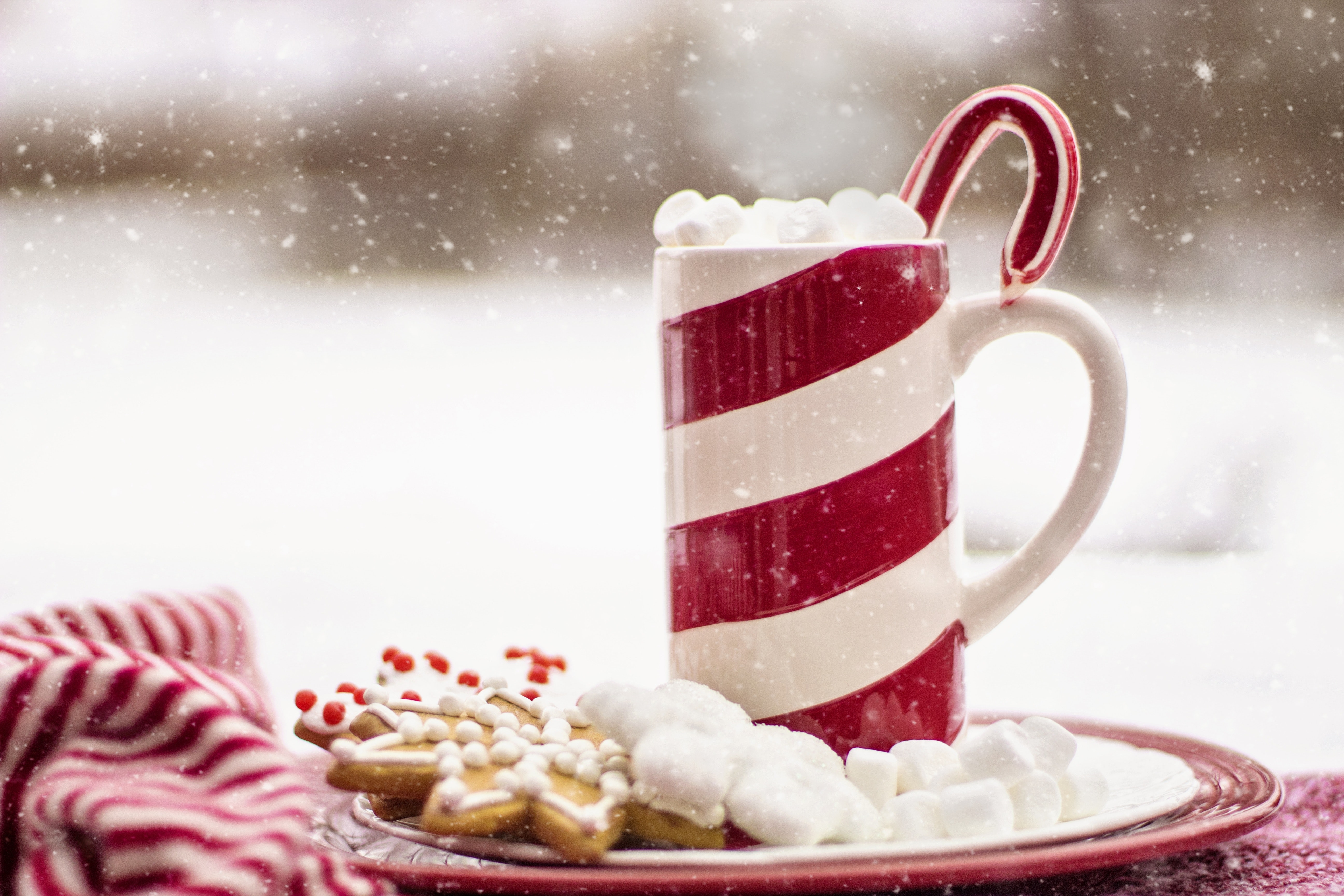 Week 4 Christmas!
Prep ahead for your Christmas meal.
Finish baking.
Make any gift/baking goods deliveries.
Finish wrapping gifts.
Enjoy your family!
OPTIONAL:
Plan 1-2 after-Christmas activities to avoid the post-holiday let down.
Plan and budget for after-Christmas shopping.
Plan your New Year's Celebration.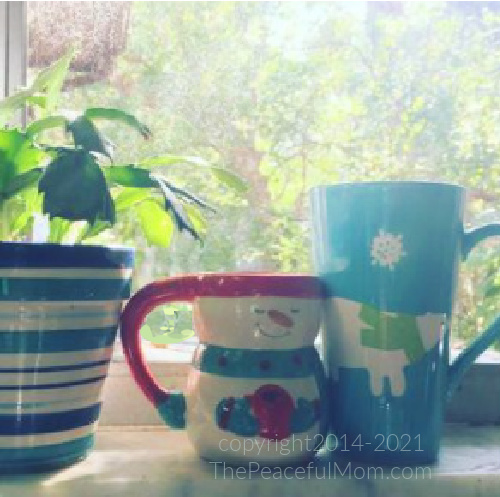 Week 3
Clean out the fridge to make room for holiday food.
Grocery shop for Christmas meals. (Use the Grocery List & Meal Plan Page from your Holiday Planner.)
Clean your home.
Finish wrapping gifts.
Enjoy a warm drink and a Christmas movie.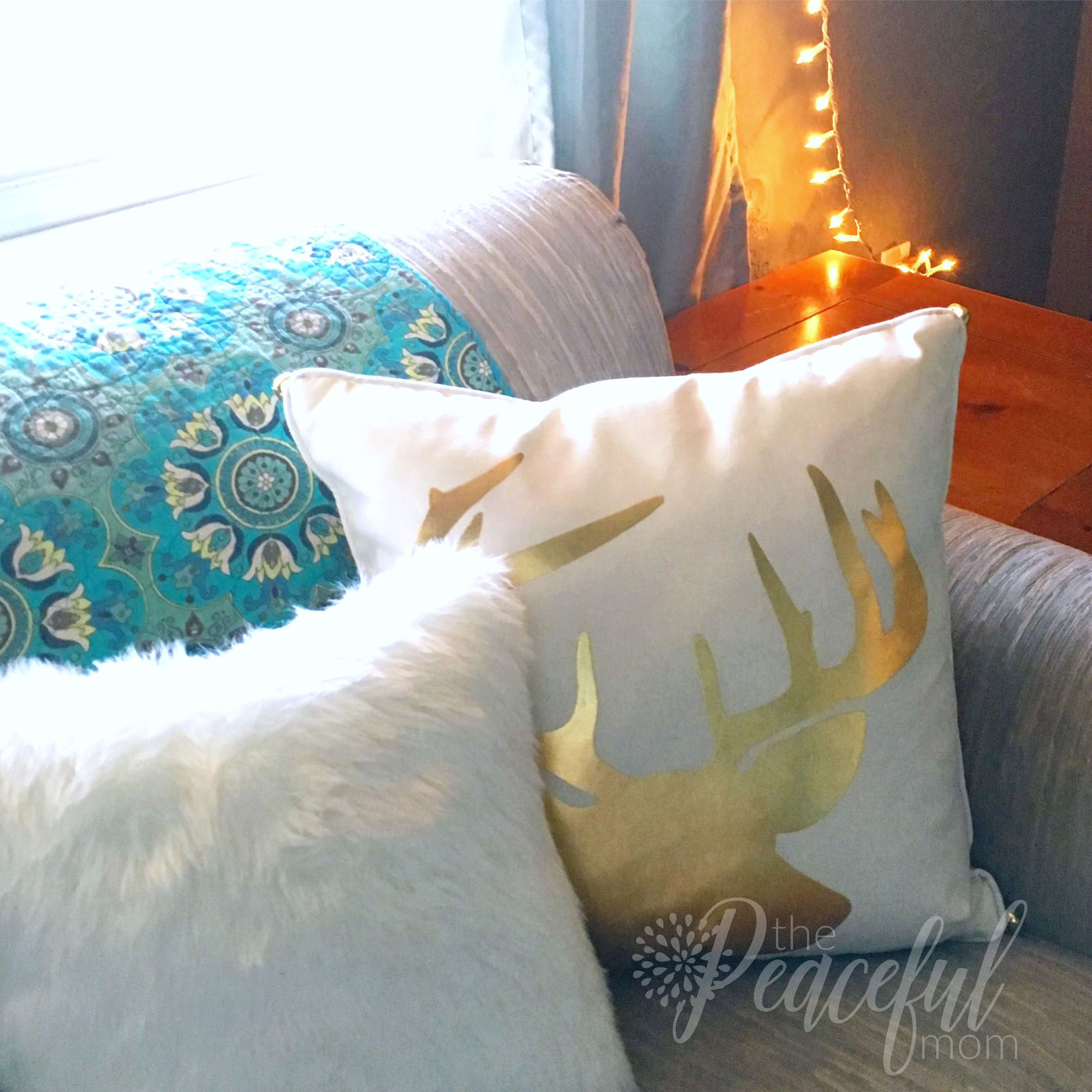 Week 2
Start wrapping gifts if you haven't yet.
Start baking items to add to the freezer. (Cherry Chocolate Bread HERE.)
Finish last-minute shopping.
Buy batteries.
Take a tour of the Christmas lights in your neighborhood.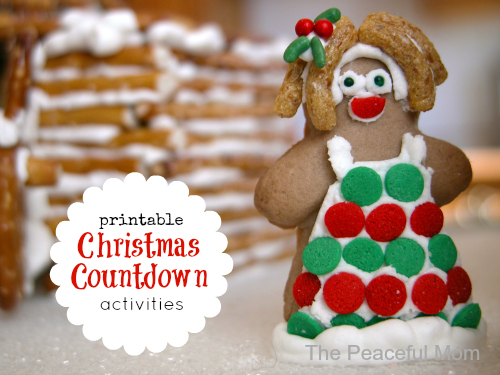 Week 1
Start your Christmas Countdown.
Finish decorating.
Mail gifts and cards.
Make some easy freezer meals to make December meals super easy.
Plan your big meal with the Christmas Meal Planner in your Happy Holidays Planner.
Continue working on DIY Gifts. See my Simple DIY Gift Ideas HERE.
Cheering You On!

Want a simpler life?
Join our simplifying, organizing, life-changing community!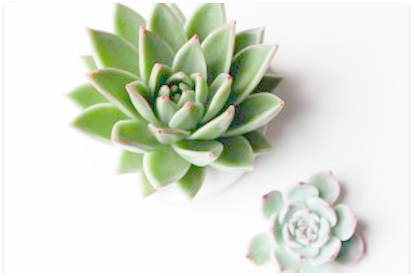 Click here to join The Peaceful Mom Community!
Get weekly encouragement & 10 Minute Organizing Tips
PLUS access to our Organizing and Printable Library including:
10 Minutes a Day Declutter Calendar — focus on one small area each day of the month
Organizing Printables – to organize your life one baby step at a time
Monthly Gifts – because who doesn't love a surprise?