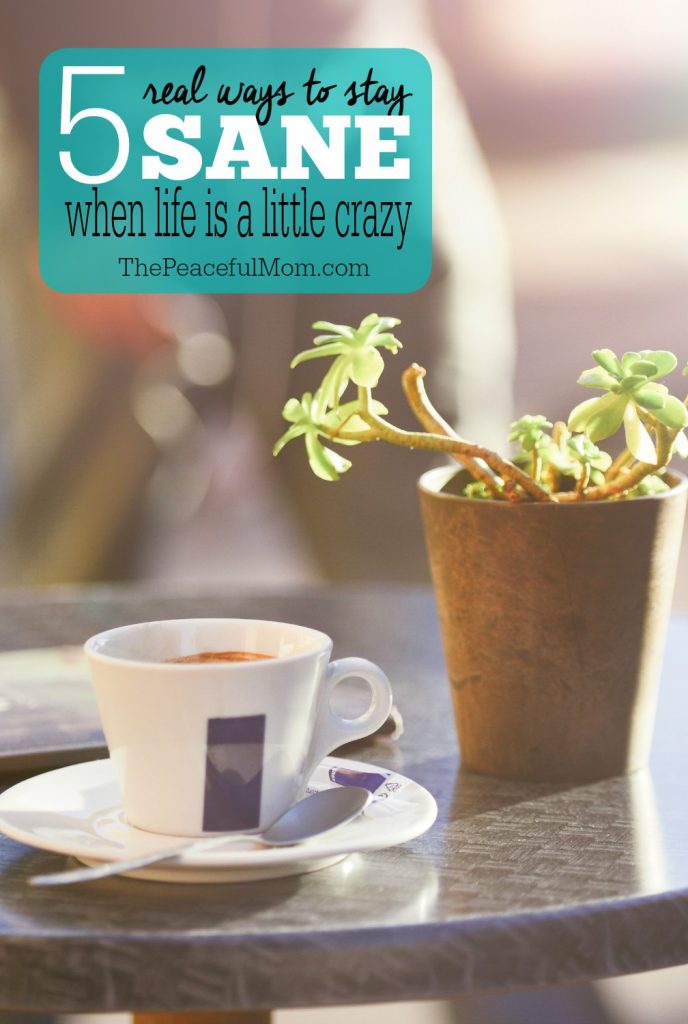 If you've been following along the past few months then you know that we have had some craziness in The Peaceful Mom household.
At the end of October my 17 year old daughter was hit my a minivan while riding her bicycle (read more here) and on Valentine's Day our car was rear-ended by another vehicle while I was driving to pick up my husband (read more here).
Needless to say our life has been a bit chaotic. Things are starting to calm down now but I wanted to share a few of my coping strategies to encourage you if you are going through a difficult season in life.