This past week I traveled to my home state of Georgia with my 18 year old daughter so that she could visit friends she hasn't seen in a while. I dearly love my child, but I do NOT love driving all day and since we rented a car, it was all me. Thank goodness for rest stops with ice cream vending machines.
That is all.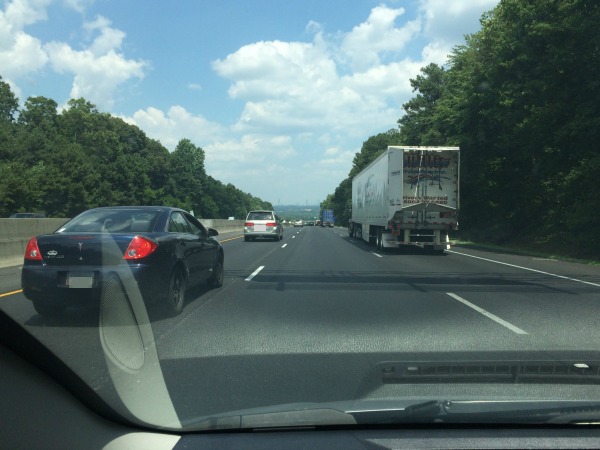 While the drive was agonizing, there were some bright spots on the trip. My daughter is just as much of a nature fanatic as I am so we made time for a couple of hikes, and one of those hikes was in the Tallulah Falls State Park. It's a beautiful area with steep drops, amazing views and seven water falls.
We chose not to hike down into the gorge because I knew that we could not afford the helicopter rescue that would surely be required to get me back up the 1000 foot incline once we made it down. We took the much safer and less expensive route along the rim of the gorge and up to Inspiration Point where Karl Wallenda crossed the quarter mile wide gap on a high wire almost 1000 feet above the bottom of the gorge in 1970.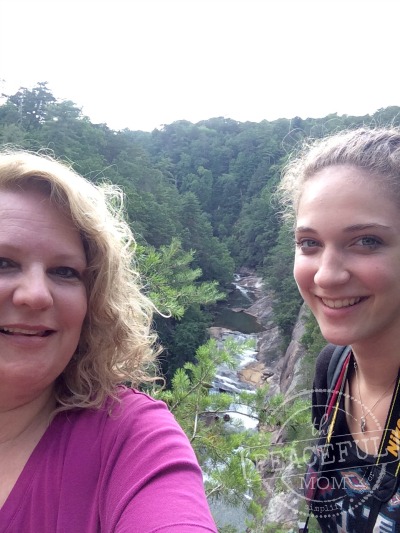 Much of the hike was relatively easy but the last part of the trail to Inspiration Point is littered with signs warning of the strenuous incline and dangerous terrain, but like most other signs I read, I know that they don't really apply to me. They are for "those people".
I mean, I have no problem taking care of business in my every day life and I proudly walk at least 20 minutes every morning so I figured that this hike might be a little difficult, but I was up to the challenge.
About five minutes in I became painfully aware that I was mistaken.
I realized that I AM one of "those people" and with the steep incline and the temperature well above 95 degrees I just might die on this mountain. I willed myself to continue because I knew that if I passed on that day I would at least want to have that amazing view as my last memory.