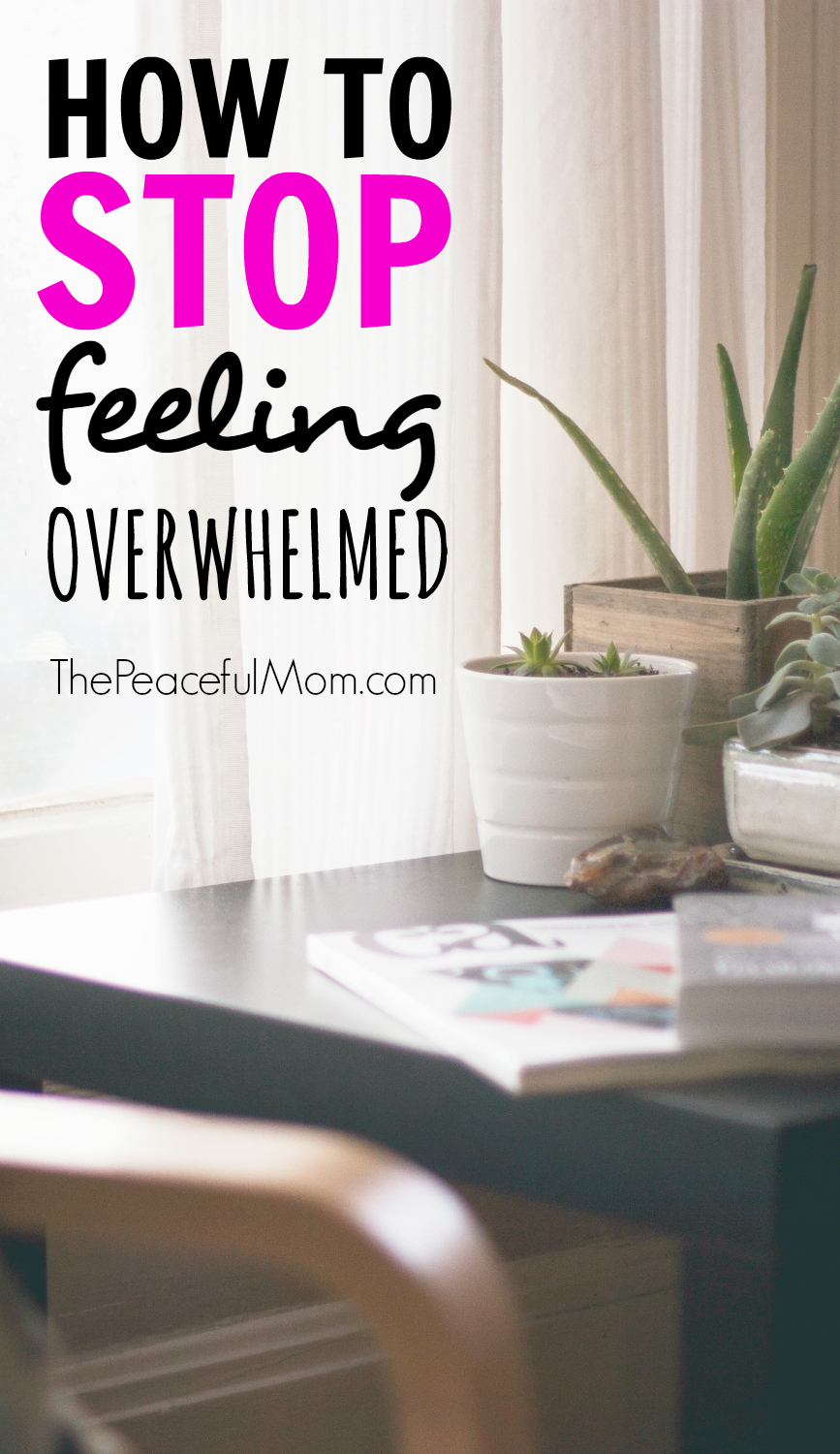 How to Stop Feeling Overwhelmed
Ever feel like your life is going along fine and then you get derailed? Within ten minutes you're in the middle of a crisis, overwhelmed and wondering what you're going to do about it.
I totally get it.
Just this past week I returned from a trip to visit my sister and before I could even unpack my suitcase I was dealing with a stomach virus. Life came to a halt while I did what I had to do to recover, and that included sleeping for most of two days after the worst of it had passed.
Having to take time off meant that deadlines and to-do lists had to wait, but it wasn't a major crisis because I have white space in my life. I had planned ahead instead of waiting until the last minute to work on projects. I had "emergency" food in the pantry and freezer, some extra money in the checking account to cover pizza delivery if we needed it, and time in my schedule to take a break because my calendar wasn't full of events and activities.
But that wasn't always the case.
For many years my husband and I lived on the edge of disaster with no emergency fund, no extra money in the checking account, no extra food in the pantry and no room in the schedule. And maybe you're living that way too.