Where to Sell Your Stuff to Make Money
As we're decluttering this month, you're probably finding some items that you would like to sell. To be honest, yard sales aren't really worth the time and effort most of the time, but there are places you can sell your stuff to earn some real cash.
Video Games, CDs, DVDs, Electronics, Books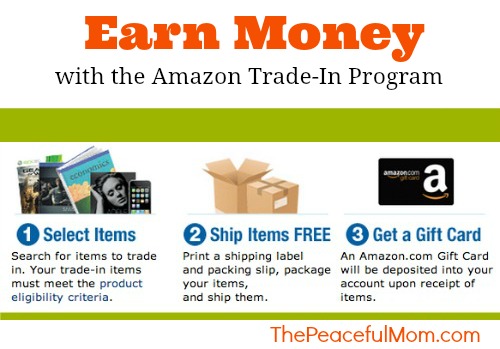 Amazon Trade-In Program – Amazon will take your electronics, books, movies, music and other items and give you Amazon credit which you can then use to purchase the best household deals on Amazon or even groceries.
For example, Amazon will give me $181.63 for my old iPad mini.
Click HERE to see the value of your items or read How to How to Use the Amazon Trade-In Program here for step-by-step instructions
Potential Earnings: $20 – $200 or more depending on the items you have to sell