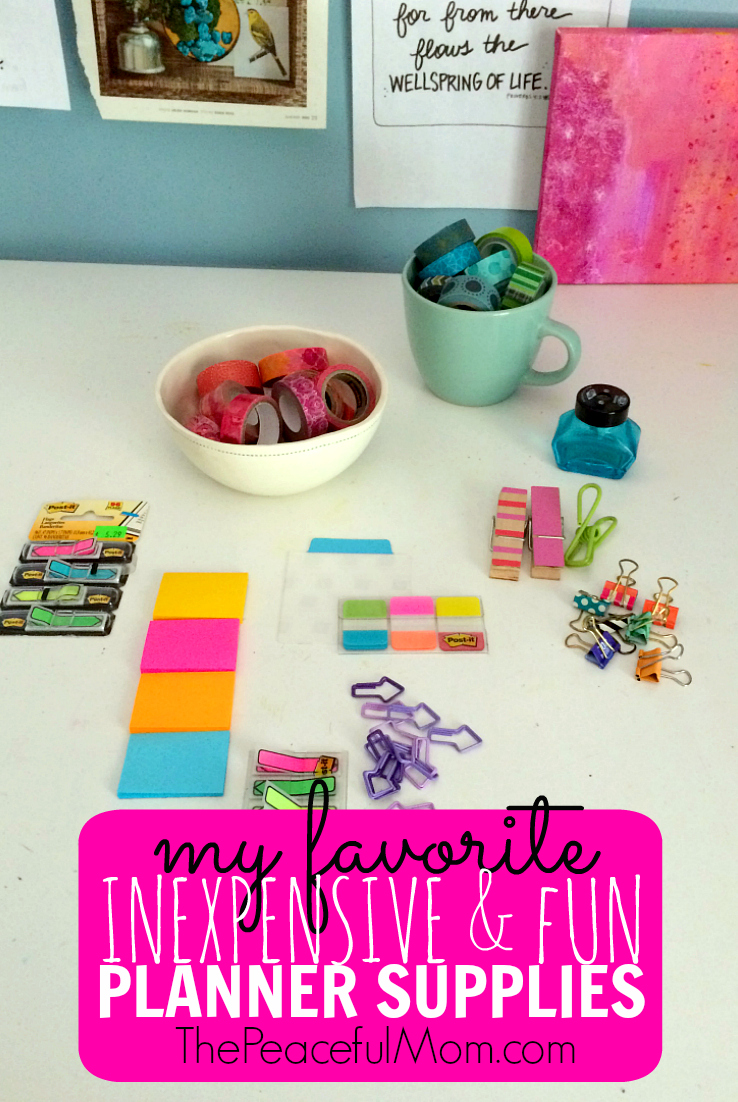 Fave Planner Supplies and Giveaway
As you may have noticed if you've been hanging around here very long, I'm a bit of a planning fanatic. I've loved planners and office supplies since I was a kid.
As a matter of fact, one day when I was five I was waiting for my mom to pick me up from kindergarten when our neighbor drove up instead. I was confused, but she said my mom was busy. Unfortunately, on the way home we drove past the spot where my mom's car had been involved in an accident. I was upset so the neighbor took me to my house to get a favorite toy to help calm me down.
Did I get a teddy bear? a doll? a favorite blanket?
No.
I grabbed my manila envelope filled with papers, business cards and paper clips that my mom had given me.
So maybe the addiction started a little early.
A few years ago I discovered creative planning and my love of office supplies found it's purpose. Sticky notes, clips and stickers could now help me plan my priorities, but I soon discovered that in order to live my most purposeful and intentional life, my planner had to be a lot more personalized than the planning tools that I currently saw available.
So the Joyful Life Planner was born. I have now been using it for 3 years and I absolutely love the way it enables me to achieve my goals and live my true priorities.
Today I want to share some of my fave planner supplies to make using a planner even more fun PLUS I'm giving away some cute supplies for YOUR planner! (Please Note: Affiliate links are included.)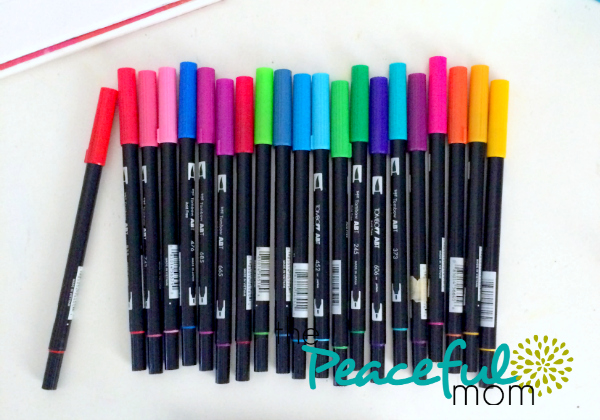 Pens and Markers
I love handwriting and because I write a LOT, I'm pretty picky about the pens I use. My favorite ink pen for everyday writing is the Precise V7 by Pilot. It writes smoothly with a line that's not too thick or too fine.
I also LOVE my Tombow Dual Brush Markers. There are almost 100 beautiful colors to choose from, and they lay down the ink beautifully. You can even blend colors using a special Tombow Blending Pen. SO cool!