How To Art Journal–Art Journaling is one of my favorite ways to relax, express my thoughts and find inspiration.
I am not a "professional" artist, but I enjoy combining words, photos and various art media to express my thoughts and feelings. I have found that art journaling on a regular basis not only de-stresses me, it also increases my creativity and my productivity.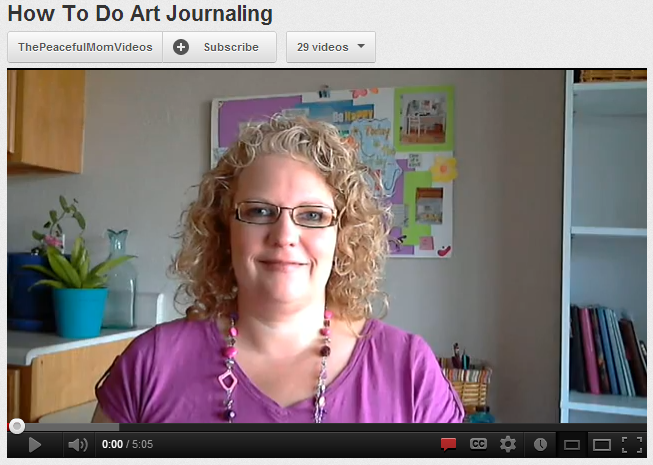 You can watch my How To Do Art Journaling video here to see the materials I use, as well as a few pages from my journal.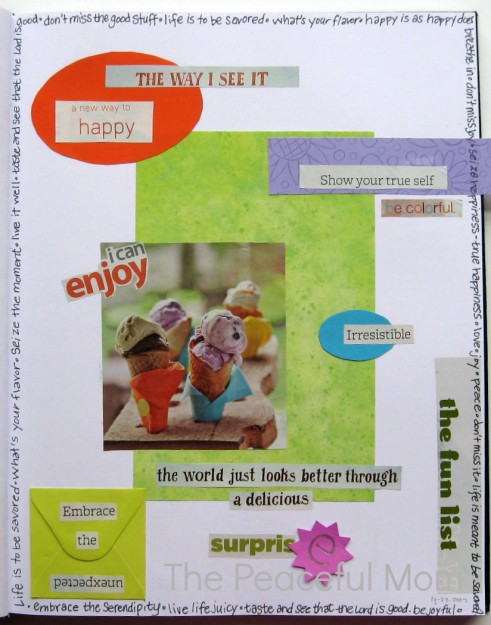 A recent entry encouraging me to embrace the unexpected and live a little.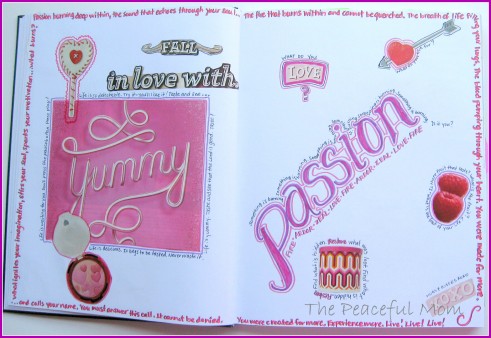 These pages were completed at a time when I was trying to discover my passion in life.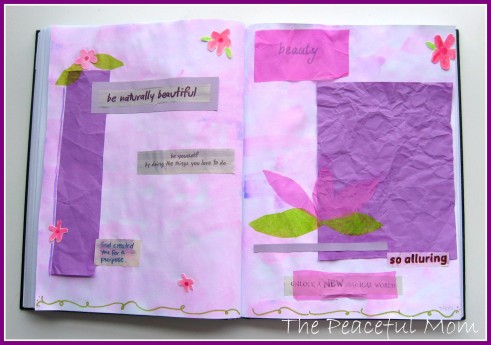 A few thoughts on true beauty.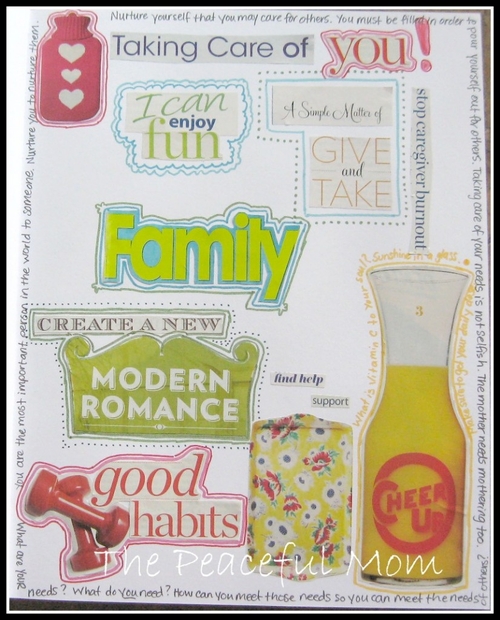 On this day I focused on ways to take care of myself so that I can take better care of my family.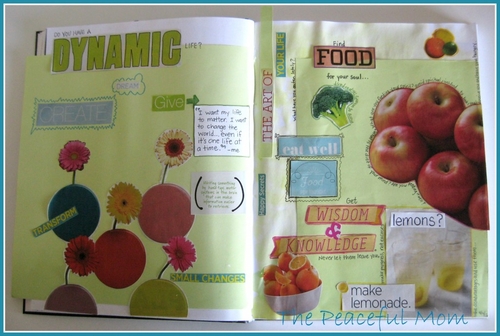 This entry is made up of encouraging words and phrases when I was going through a difficult time.
It doesn't matter what your journal looks like–just enjoy the process. You may be surprised at what you discover!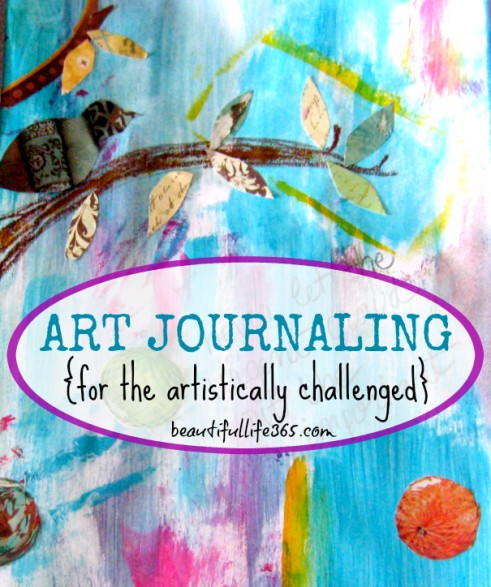 If you'd like to know more about art journaling check out my Art Journaling for the Artistically Challenged posts on BeautifulLife365.com.
Click here to see what it's all about.
You May Also Enjoy: