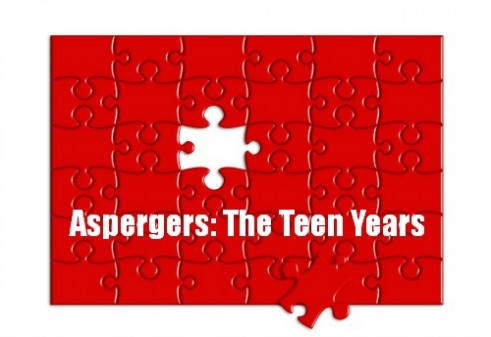 My teenage son has Asperger's Sydrome (an autism spectrum disorder).
I don't write very much about it for privacy reasons, but I know there are many families dealing with Aspergers and I thought that maybe I could be an encouragement to some of you with a few things that I have learned over the years.
Start with Hugs
I will be honest with you, I get frustrated a minimum of twelve times a day (okay, maybe it's 112), and many times I don't handle things well in the moment. To balance my propensity for irritation, I try to focus every day on the fact that I love my son, and I try to be proactive about showing it. He gets hugs in the morning and positive affirmations whenever I see something he is doing well, like consistently taking the trash out without being asked.
Prepare Yourself Mentally
One of my biggest frustrations is that every night it's like my son's brain is wiped clean, and I have to give the same instructions over again.
Every.
Day.
It's enough to make a woman go insane, but I try to remind myself that we have made slow progress and the instructions that I am giving him now are not the same ones that I gave three or four years ago. We have at least made it past the stage where I had to tell him to take a shower more than once a week–haha! By preparing myself mentally that things are different with my son, I save myself a lot of stress.
Be Thankful
While there are daily frustrations, there are also many, many things for which I can be thankful. My son is super responsible, self-motivated and has a wicked sense of humor. I have told him many times that his ability to make me laugh has saved his life on several occasions.

I don't always remain thankful, but I try to remember the good things as much as possible.
Laugh About It
One of the best tools for parenting an Aspie is laughter–just remember to laugh with them, not at them!
During my son's recent job evaluation (Yes, he has a job!), he received glowing praise for his performance and a raise. One area, however, needs improvement: engaging customers. We know that this is an area of difficulty for him with the social problems associated with Aspergers, but instead of making a big deal about it,we started joking about the socially awkward customer service guy who can only ask REALLY  inappropriate questions:
"Hi. How did you produce such an ugly baby?"
"What's your social security number?
 "How long have you been obese?"
 This relaxed him and we could talk about what kinds of questions are appropriate.
I am definitely not a perfect parent, but these skills have helped me to be a better parent. At the end of the day, it's a good feeling to know that we are making the best of a tough situation.
If you have a friend whose child has Aspergers, please share this post if you think it was helpful.
Don't miss any of my tips to help you save money, get organized and enjoy life!  Click here to sign up for my FREE Weekly enotes and get FREE gifts including my Stress Free Meals ebook and my exclusive printable organizing labels!
You May Also Enjoy: