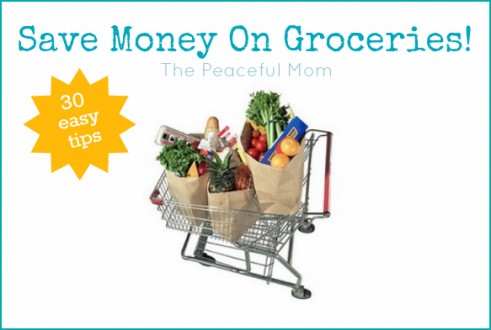 Save Money On Groceries!
Please join us for a new feature on The Peaceful Mom: Save Money On Groceries. Starting next week, I will be giving you one easy tip each week that you can implement to save money on your grocery bill so you can spend it on other priorities.
To get things started, please leave a comment about YOUR biggest grocery budget busters and I'll address some of them in future posts.
Here's to saving money!

[Click here to see all the tips in this series.]