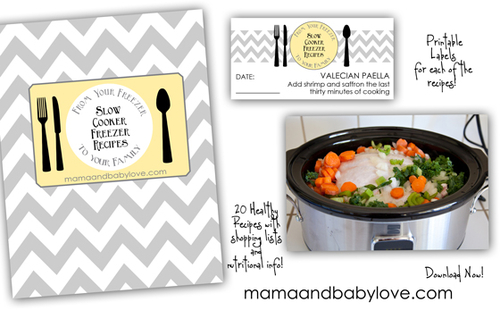 Fall is the perfect time to take out the crock pot and Stephanie's e-cookbook From Your Freezer to Your Family–Slow Cooker Freezer Recipes is just the book you need to create easy, healthy, delicious meals for your family!
The cookbook contains a great variety of recipes using real food. Some recipes use creative combinations like Ginger Cranberry Pork Roast and Cumin Cinnamon Beef Stew, but she also includes more traditional recipes like Flank Steak Fajitas (which I never thought of cooking in the crock pot), Summer Veggie Soup and Italian Beef.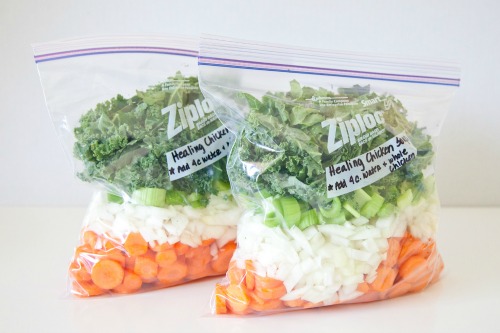 The great thing is that all of these delicious recipes are prepared ahead of time, so you just have to grab the bag out of the freezer and throw it in the crock pot! How's that for a no-stress dinner time?
You will enjoy twenty flavorful recipes complete with grocery lists and nutrition information. Stephanie even includes cute printable labels for each of the meals so you know exactly what you're pulling out of the freezer.
The e-cookbook is being revised and updated and will sell for $9.99, but for the next 3 days you can still get the e-book for just $6.50!
Click here to read more and order From Your Freezer to Your Family!
(click the credit card logo to purchase)
*affiliate link