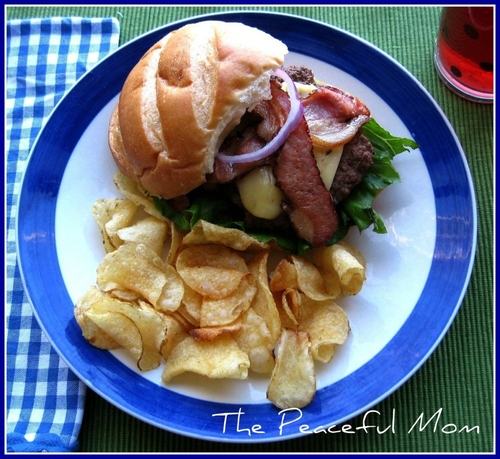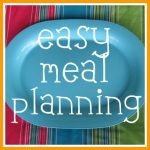 Easy Meal Planning: Great tips to help you get dinner on the table (and fast!).
Read more Easy Meal Planning Tips here.
Whenever I find ground beef on sale, I buy 10-20 pounds and prepare it for the freezer.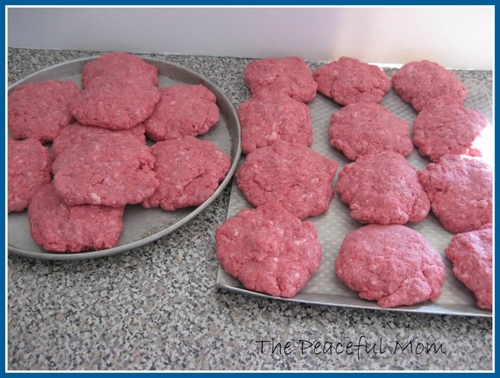 I take half of the meat and make hamburger patties. These burgers are plain, but click here for a great recipe for BBQ Burgers. I freeze them on cookie sheets for a couple of hours and then place them in freezer zipper bags.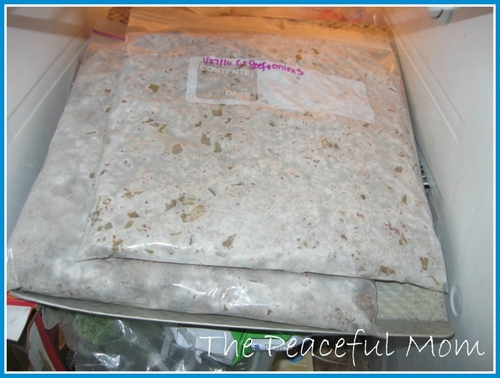 I brown the rest of the meat with onions, drain it (click here for a great tip!) and freeze it in zipper freezer bags. (Watch a video here about how I do this to maximize storage space.).
I can then easily pull the ground beef out to use in recipes like spaghetti sauce, Taco Cups, Cheeseburger Casserole or Gluten Free Lasagna Bake.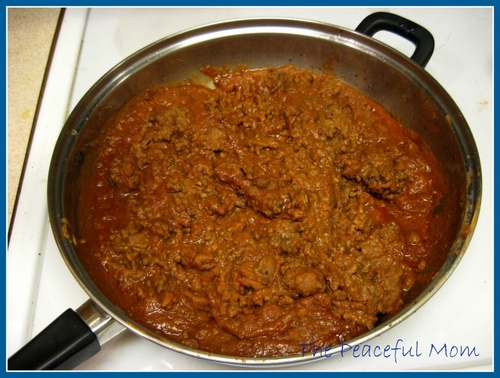 This week I made  taco meat with part of the ground beef. Here's the recipe I used:
A yummy and versatile recipe from ThePeacefulMom.com!
Ingredients
2 tablespoons olive oil
1 medium onion, diced
2 pounds ground beef
2 tablespoons chili powder
1 tablespoon ground cumin
1 tablespoon garlic salt
1-16 ounce can refried beans
1- 6 ounce can tomato paste
3-4 tablespoons water
Instructions
Saute onions in olive oil until almost translucent.
Add ground beef and brown.
Add spices, beans and tomato paste.
Stir and cook until all ingredients are well incorporated.
Stir in water to thin the consistency of the mixture.
Heat through.
Use as taco or burrito filling or freeze for later use.
http://thepeacefulmom.com/2012/06/11/easy-meal-plan-ground-beef-plan/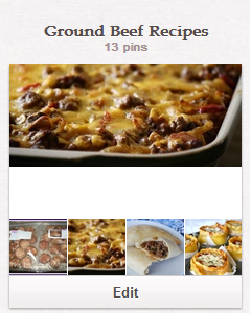 Do you have any delicious ways to use ground beef? Share in the comments.
You May Also Enjoy: