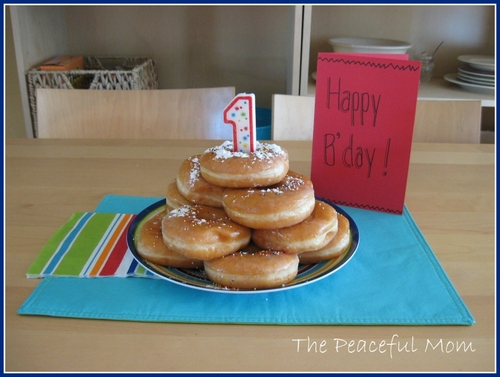 One of my children has a strong affinity for doughnuts. Actually, this child may have a slight addiction, but there is no twelve step group for doughnut recovery.
In honor of this child it is only fitting that we had a doughnut birthday "cake" this week. Just one little problem: said child is not turning "1".
This is what happens when mom forgets to buy the birthday candle.