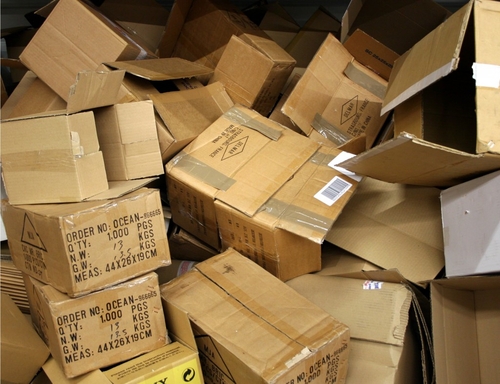 Yesterday was a tough day in our household. According to the Holmes and Rahe Stress Scale, changing your residence is in the top 20 most stressful life events. I would actually place it around number 2.
You may have read previously that I have a teenage son with Aspergers, an autism spectrum disorder. Because my son is so high functioning I often forget that he has Aspergers and that I need to prepare him (and myself) for special events in a pro-active way.
This past week we experienced a "double whammy": I unfortunately scheduled our moving date within a few days of my son's return from a two week vacation with friends. (Can you say, "duh!" ?)
When talking to a friend whose son also has Aspergers, she reminded me that transitions are difficult for our children. I decided that maybe it was time to look at some of my own advice about parenting a child with Aspergers:
"All children have built-in stress radar, but children with autism spectrum disorders are even more sensitive to the emotions and actions of those around them. My first job is to remain calm and relaxed in order to help my son remain calm and relaxed." 
Yes, I wrote that. I wish that I could have remembered that yesterday when my son and I were arguing about his response to his sister. I have to remember that he acts out when he is anxious, and we have a very anxiety-producing event going on right now. Everything that is normal and comfortable to my son is being turned upside down with this move. While it will be a better place for our family, the transition will be difficult.
"Changes between events, schedules and locations require adjustment for anyone, but especially for a child with Aspergers." 
Another quote from this woman who has a child with Aspergers. Oh yeah, that was me in my post about Adjusting After Vacation. Returning to "normal" life takes time for everyone in our family and I have to keep my expectations low and my grace for others high.
"I have to keep in mind that my children are not exhibiting these behaviors on purpose. They can't help the way their bodies and minds are reacting and we have to work together to find coping skills that help them deal with these problems."
Yet another reminder that I have to be the one to remain calm and understanding. I regularly forget that my son has no control over the way his body responds to the over-stimulation of stressful situations. Too often I look at the issue as something that he needs to "fix" and I tell him so, but the reality is that we both have to find coping skills to deal with the way his body and mind respond. We are a team and I need to act that way.
So while yesterday was pretty much an epic failure in the parenting department, I plan to do a better job today.  Thankfully, my son is very forgiving. Now I just need to forgive myself.

You May Also Enjoy: