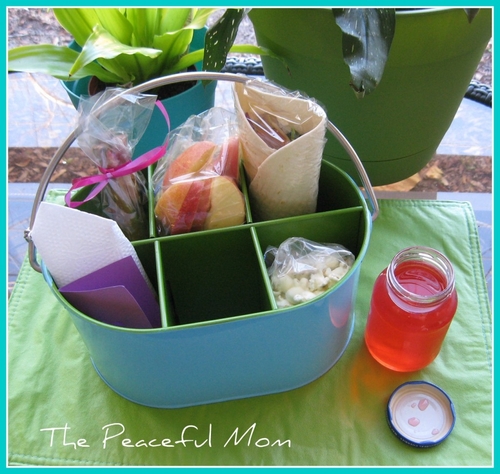 It's a sunny day here so I made a fun, kid friendly picnic lunch for my daughter.
I took a silverware holder and put something in each section (from back left):
pretzel rods
apple slices
turkey, cream cheese, veggie wrap
cheese popcorn (I got the bag for $.50 on clearance)
homemade cherry soda in a jar (seltzer water with leftover juice from maraschino cherries)
napkin and a note
She took her tent outside in the yard and enjoyed a private picnic (which is a rare treat when you have a brother and two sisters!).
Have you had any inexpensive fun lately? Share a comment!

You May Also Enjoy: