Part of the fun of Christmas for our family is doing silly activities together and this is definitely silly!
I got the original idea for these edible reindeer from FreeFunChristmas.com, but here is our version: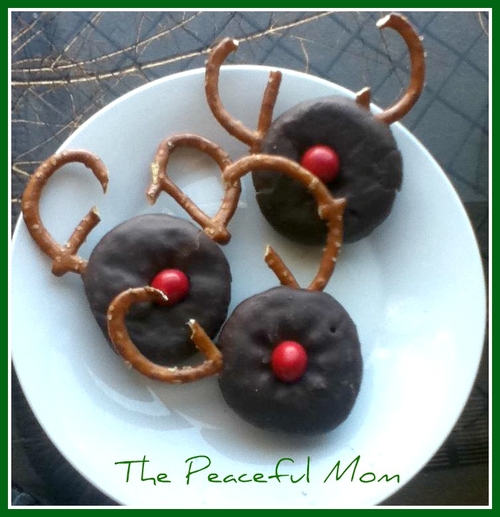 (I forgot the white icing or sprinkles to make the eyes, so we have blind reindeer

!)
And here is my daughter's gluten free version: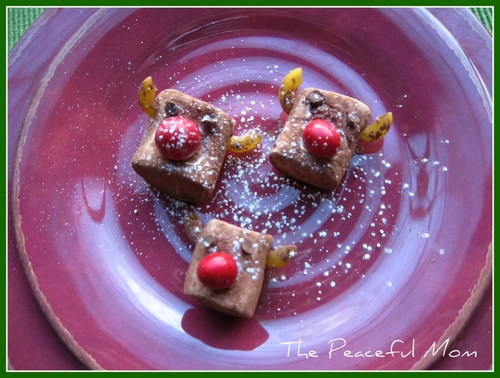 Sprinkle marshmallows with cocoa powder. Stick gluten free pretzels into the marshmallows for antlers (we only had gluten free pasta–lol!). Place mini chocolate chips upside down in the top front of the marshmallow for eyes. Make a small hole in the center of the marshmallow and press a red peanut m & m (or other red candy) into the hole for the nose.
You can see more fun Christmas ideas here.
Im linking up at Gluten Free Wednesday