Whenever I find chicken wings on sale, my husband makes these super tasty Easy Hot Wings.
Easy Hot Wings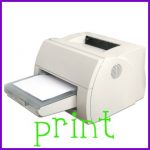 Ingredients:
4-5 chicken wings per person
Lawry's Seasoning Salt
Frank's Hot Sauce (not wing sauce)
1 stick butter
Directions:
Preheat oven to 450 degrees. Cover a cookie sheet with foil and spray with olive oil spray. Place uncooked wings in a single layer on foil. Sprinkle generously with Lawry's Seasoning Salt.
Bake at 450 degrees for 1 hour, turning wings over after 30 minutes. After the hour, turn oven to broil to finish browning the wings (about 5 minutes).
Mix equal parts Frank's Hot Sauce and melted butter. Pour over wings. Serve immediately. (I eat these without the hot sauce because that's just the kind of girl I am.

)
For more easy recipes, click here!
I'm Linking up on Tasty Tuesdays and Gluten-Free Wednesdays!