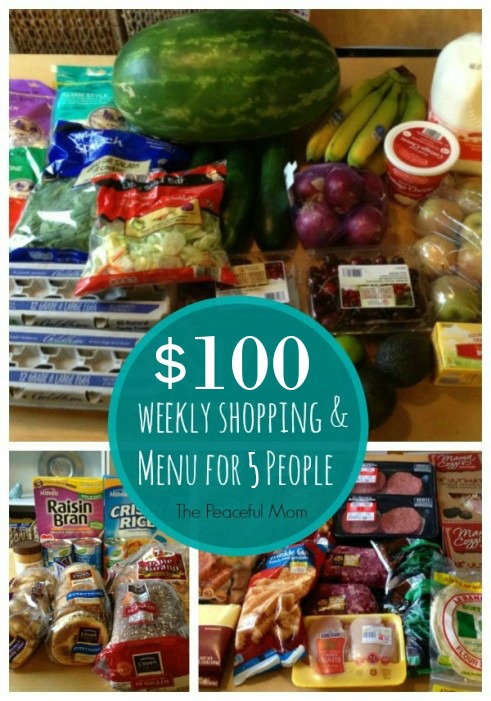 $100 Budget Menu for 5 + easy recipes!
Subscribe to my FREE eNotes for best tips to help you save money, get organized and enjoy life PLUS freebies like my Happy Holidays Planner and Best Times to Buy Everything Chart! 
I did not have time to take photos this week but I was able to stick to the budget because I purchased items for Thanksgiving a little bit each week in November.
Weekly Total: $95.92
November Monthly Total: $456.17
($100/week budget so I am on track again this week — woohoo!)
$100 Budget Weekly Menu
See what we're eating this week!
*Items marked with an asterisk were purchased in previous weeks in the $100 Budget and are in the pantry, fridge or freezer. Click colored links to go to recipes!