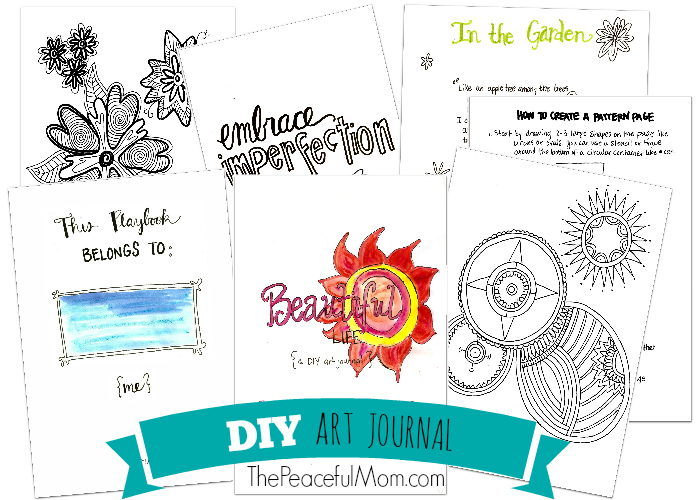 I have been art journaling for several years now and I cannot tell you the number of people who say that they would like to start an art journaling practice but they have no idea where to start.
Or they are not artistic.
Or they don't have time.
etc., etc., etc.
I decided to do something about that.
I have just completed my Beautiful Life DIY Art Journal Volume 1 and I am super excited to share it with you. I wanted to make art journaling simple, fun and easy.
I want you to experience all of the stress relief, increased creativity and joy that I experience from "arting" so for the next 72 hours I am offering it at the ridiculously low price of $5.00 PLUS I am throwing in a couple of bonuses.
Click here to read more and see the bonus offer.
And thanks for hanging around – I'm glad you're here to share the journey with me.