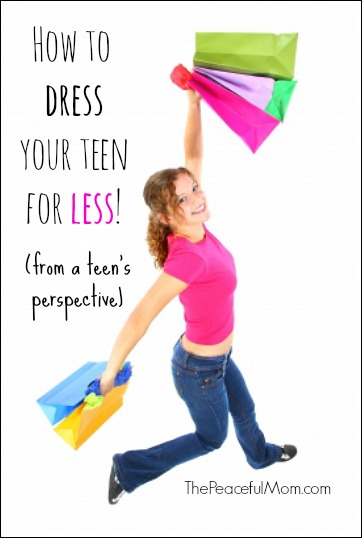 How To Dress Your Teen For Less (from a teen's perspective) is a post by Contributor Hannah. 
Many teens spend a lot of money on fashion thinking it's the "only way" to find trendy pieces, but today I want to share four tips to find fashionable clothing without spending all your moolah.
Tip #1- Keep An Open Mind
At times these next two words will make a teenager cringe, but really they just mean "a mother load of savings". Those two words are "thrift store".
I know what you're thinking, "Thrift stores = old people clothes. Ew!" But once you dig past the ugly denim shirts and freaky blouses, you'll find your treasure.
One of the greatest pieces of advice that I can give to you is to keep an open mind. At first glance you may think that hand-me-downs would look terrible on you or it's just not "in", but if you experiment a little you'll be surprised!
Tip #2 – Look for Name Brands
You might be surprised to learn that many name brands can be found at the thrift store. I have found some top notch brands like Forever 21 and American Eagle for an eighth of the original price by shopping second-hand!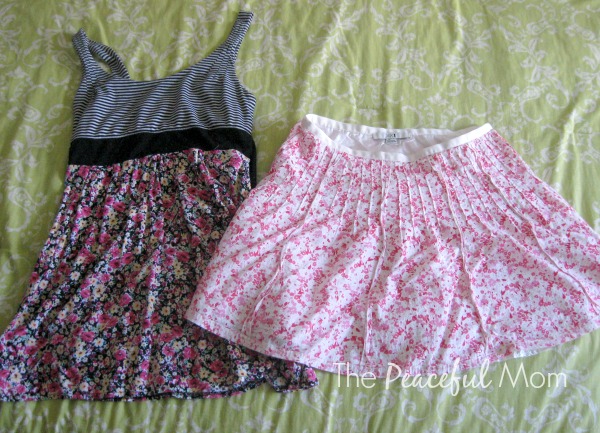 The skirt on the right is from Forever 21 but cost only $3.00.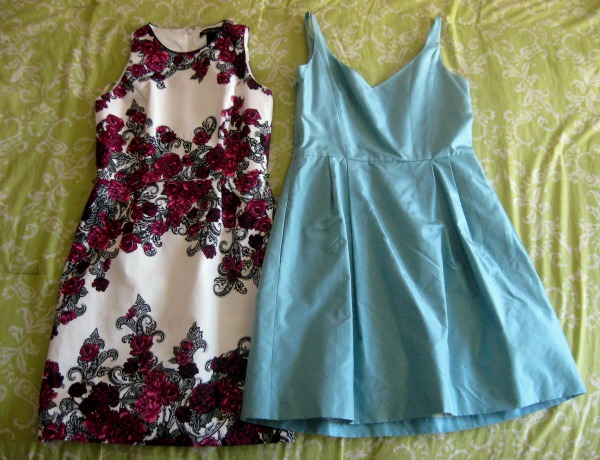 Not only can you find casual clothing at thrift stores, but dressier items as well. The dress on the left is White House – Black Market and the dress on the right is Anne Taylor. One cost $10 and the other cost $12.
{ 0 comments }