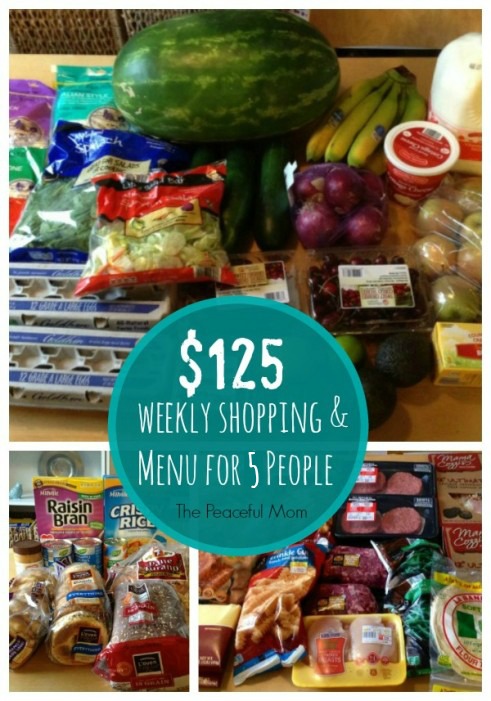 $125 Budget Weekly Menu for 5 + easy recipes!
Subscribe to my FREE eNotes for best tips to help you save money, get organized and enjoy life PLUS freebies like my Customizable Weekly Plan, Best Times to Buy Everything Chart and more! 
No photos this week as I had limited time to shop but I made a quick list of my purchases so you can see what I bought and how we're eating it in our weekly menu.