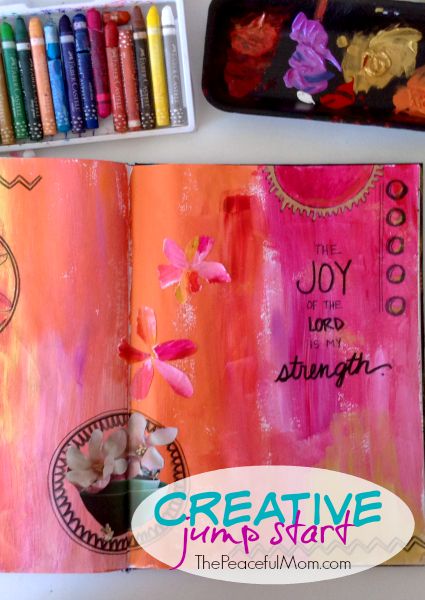 Want to be happier? Make time for creativity in your life!
My favorite creative projects right now are art journaling and painting but there are endless ways to express yourself creatively:
sewing
baking
dancing
singing
doodling
writing
cooking creatively
decorating
wood carving
jewelry making
Whatever allows you to express your uniqueness is a form of creativity.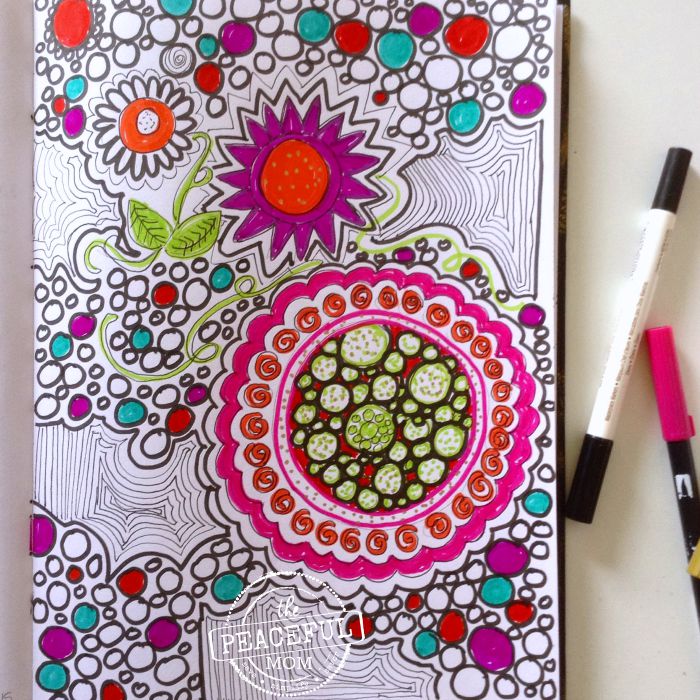 I make time for creativity at least once a week and this week this circle pattern really struck me. I doodled this page in my art journal …