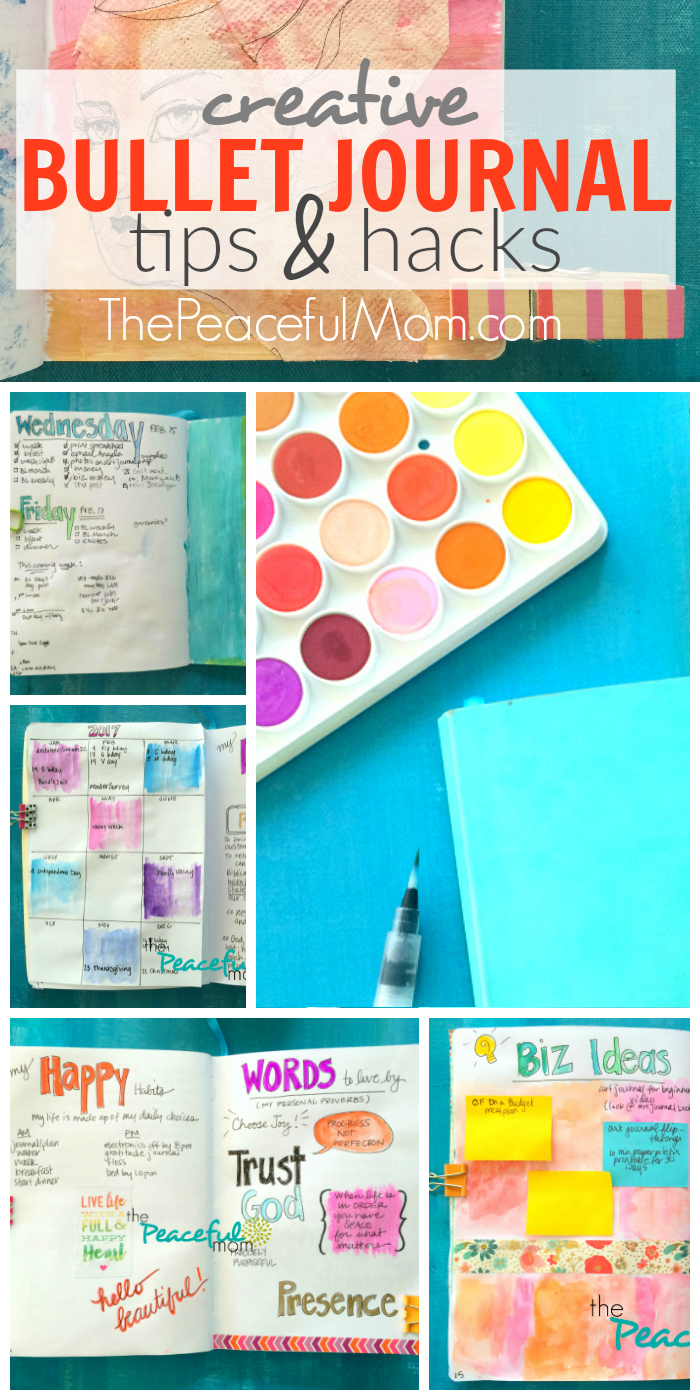 Unless you've been hiding under a rock for the past year, you've more than likely heard about Bullet Journaling. In case you want to try it out, today I'm sharing How to Organize with a Bullet Journal, along with some bullet journal tips and hacks.
A bullet journal is a simple, analytical way to plan and organize your life. The bullet journaling technique simplifies your entries so you can organize more efficiently — which also means you're more likely to continue using the journal because it will actually work for you rather than becoming just another task on the to-do list. (You can check the link at the end of this post for the exact details of the original bullet journal method.)
Being the mostly right brained person that I am, I of course do bullet journaling a little more creatively. I've been journaling this way long before "bullet journal" was a thing, and after using my Joyful Life Planner for the past few years, I've returned to this method of planning, organizing and journaling in one book.
How to Start Bullet Journaling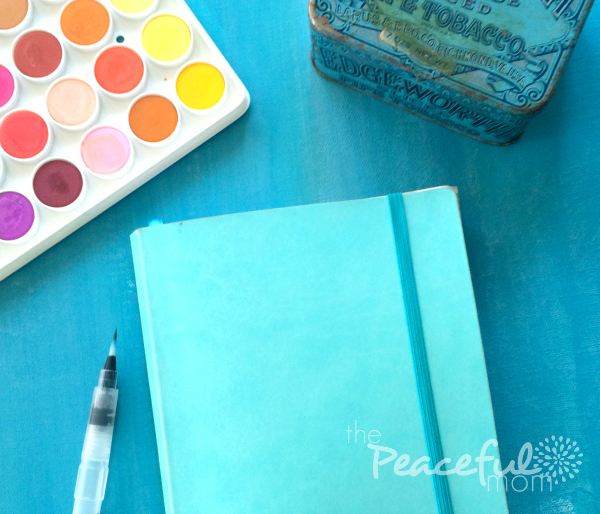 Gather Supplies
The supplies needed for bullet journaling are very basic: a notebook and a pen. But of course, it's more motivational to use some fun supplies like markers, paint, washi tape, stamps and stickers.
Click HERE for a list of the best bullet journal supplies and my faves to use in my own journaling including the awesome notebooks I use!
Decide Why You Want to Journal
Before you begin, it's important to think about your reasons for using this type of journal. My personal reasons are to simplify my planning and journaling into one book, and to express my creativity in a regular, useful way. Other reasons to bullet journal could include:
planning in a more fluid way
creating a place to write down all of your to-do lists
making journaling a habit
memory keeping
habit tracking
If you're not sure exactly why you want to journal, that's okay. Simply use it as a "brain dump" to write reminders, songs you like, websites you want to check out, to-do lists, random ideas, paint swatches for your current home project and journaling about your day.