Fixer Upper Home Tour: Kitchen Update
Welcome to our horrifyingly wonderful fixer upper kitchen — horrifying because it's straight out of the 70's but wonderful because it's ours to update however we wish. And we are grateful for that!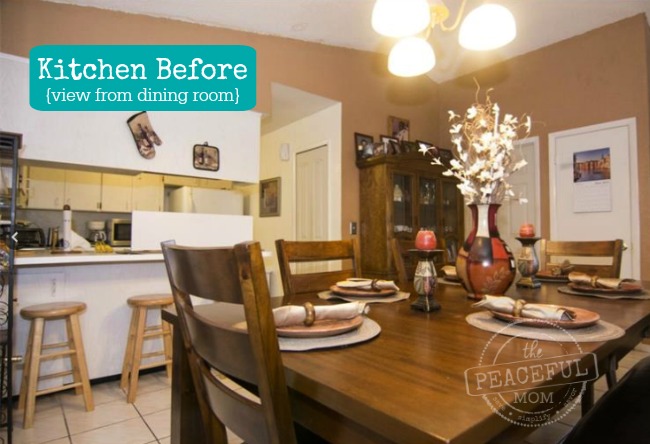 Here's a view from the dining room with the previous owner's furniture.