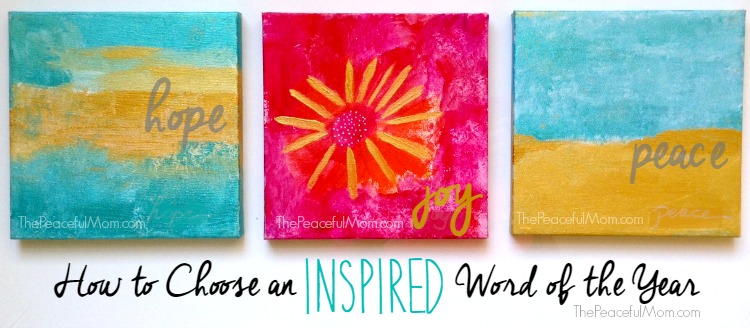 How to Choose an Inspired Word of the Year
It's the time of year when most of us evaluate our lives over the previous twelve months and begin to make plans for the next twelve. For the past few years as I have attempted to live a more intentional life I have chosen a theme word for the upcoming year. I have found that focusing on one theme for the year brings clarity to decisions and gives me a kind of framework for my life.
It turns out that this Word of the Year is also a bit of a self-fulfilling prophecy. In 2013 my word was "more" and it was definitely a year of more in almost every area of my life. I developed deeper relationships with my family and friends, expanded my business and we even increased our income.
In 2014 my word was "align" and I felt that I needed to re-align my life with my true values which meant that we eliminated many activities from our schedule and I spent more consistent time with God. As a result I am far more focused and peaceful than I have ever been.
My Word of the Year for 2015 is "fruitful".
I love what 2 Corinthians 9:8 says:
"And God is able to bless you abundantly so that in all things at all times, having all that you need, you will abound in every good work."
My hope and prayer for 2015 is that I will produce good "fruit" in my relationships, my home and my business and I cannot wait to see what happens!
If you would like to choose an inspired word of the year you can follow a few simple steps:
Evaluate
Think about where you are now and where you would like to be at the end of 2015. Consider all aspects of your life including your spiritual life, your health, your marriage, your relationships with your children and friends, your home, your business and your finances.
Pray
Invite God into the process by praying about the New Year. God wants you to live a joyful and purposeful life and He has even better ideas than you can imagine.
Search
Your next step is to think about a word that would sum up your hopes and dreams for the upcoming year. Look at word lists and see if anything stands out to you. You can search online to read about words that others have chosen and I also have a list of words in my 2015 Joyful Life Planner (see more below).
Record
Write your word on a piece of paper and display it where you will see it daily. You can create an art journal page as I did or simply write it on a sticky note and post it on your bathroom mirror. Seeing your word will remind you of your focus for the year.
Implement
As we move through the year and you plan your days and weeks, take time to think and pray about how you can implement your word into your life. What decisions can you make that will bring about what you want to see in 2015?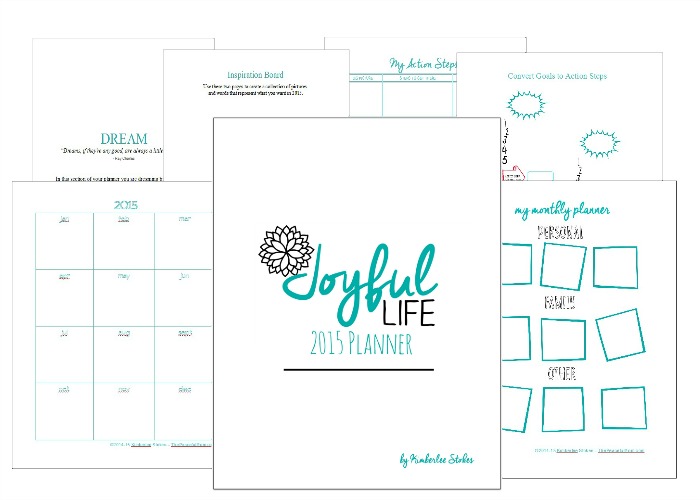 You can find out more about how I use my Inspired Word of the Year and other tools to enable me to lead a joyful and purposeful life in my 2015 Joyful Life Planner.
More than a calendar, the Joyful Life Planner helps you decide how you want life to look and gives you the tools to get there!
{ 0 comments }