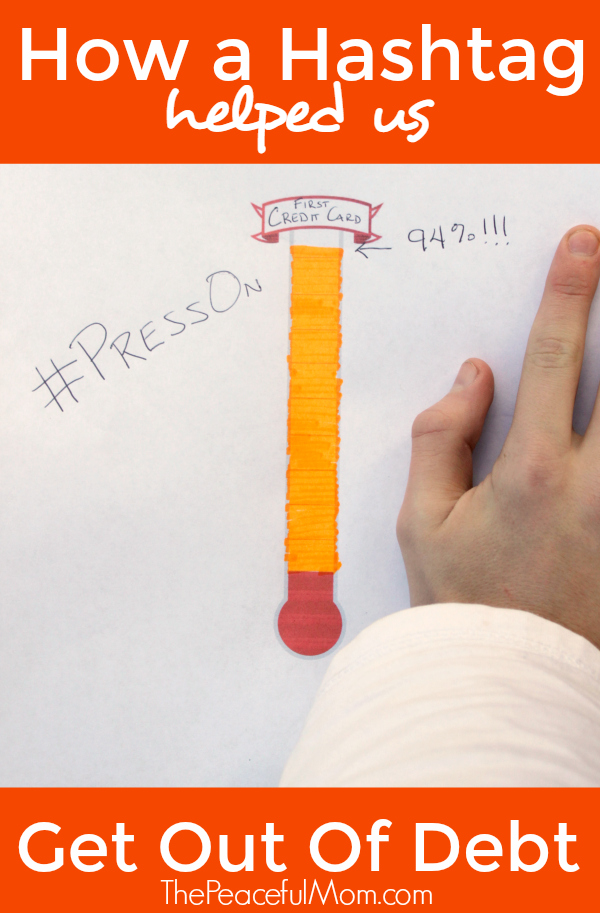 How a Hashtag Helped Us Get Out Of Debt (pt. 2) is a Guest Post by Jaime
(Read part 1 HERE)
Over a  year ago, my Hubby and I made a startling realization. If we didn't work our tails off to get out of debt, we'd never get to do any of the the things we dreamed of doing.
We'd been spinning in circles for years, trying to get house projects finished and dreaming of going on fun dates. Meanwhile, we were just keeping up with minimum payments on our credit cards.
Something had to give. So we launched our #yearofno and made big changes to our spending habits.
At the start of this new year, we hadn't quite reached our BHAG (Big Hairy Audacious Goal) of paying off the biggest credit card. But we were close! And even better, we had a whole new attitude when it came to spending money.